One-year anniversary in-game events launched!
02/08/2023 - Starting today, Amazon Games is celebrating Lost Ark's first birthday with new in-game events, valuable rewards, twitch drops, and more. In the new anniversary event, players hunt for birthday cards scattered throughout Arkesia. In doing so, they will receive in-game rewards such as skins, upgrade materials, card packs, and much more.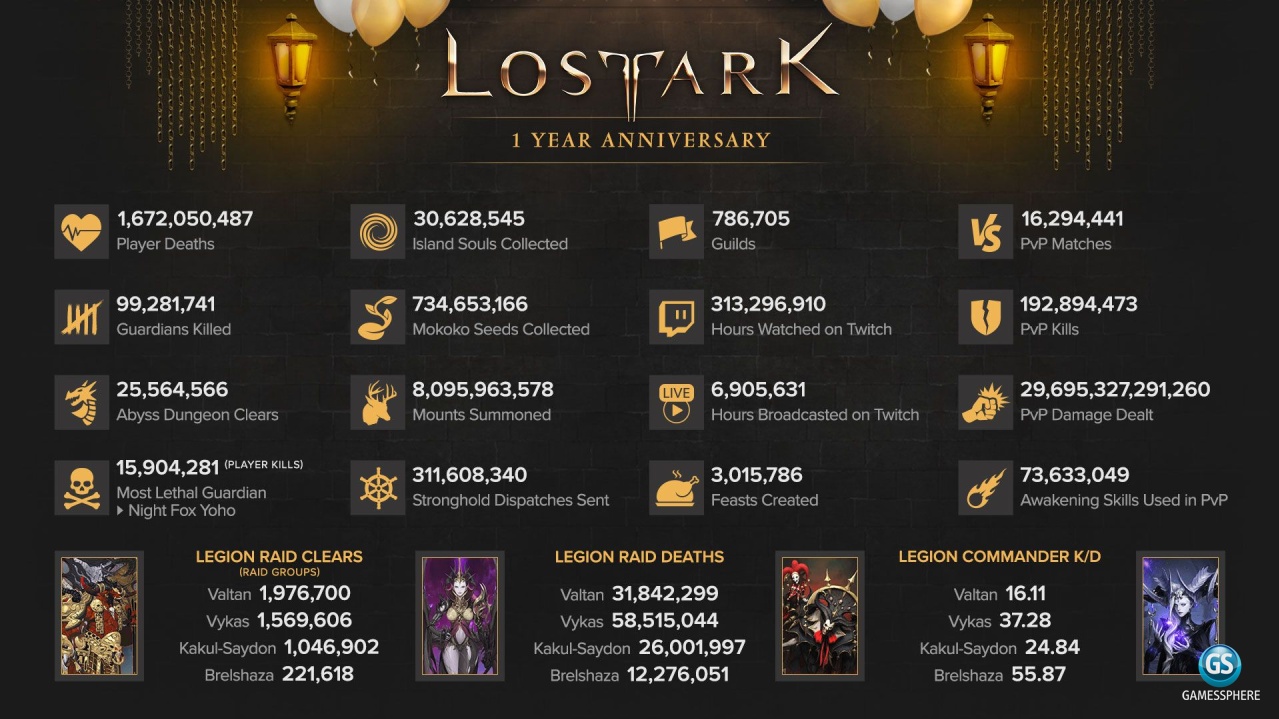 Amazon Games has also released the patch notes for this month's update. This includes the new continent of Rowen, where players will encounter two opposing factions: Preigelli and Liebertane. They fight over the Purple Jewels, a valuable resource in Arkesia. At the end of the Rowen World quest, the player chooses a faction in open world PvP. The battle has just begun and will get bigger in March with the Tulubik Battleground.