Vikings: War of Clans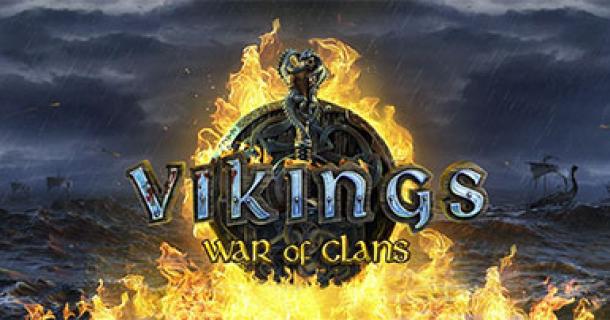 8.4
from
10
-
1
Reviews
Vikings: War of Clans Browsergame
Vikings: War of Clans
Game description
Welcome to the ruthless world of the Vikings, where freedom, power, fear and violence are the order of the day. Here you will lead valiant Vikings into battle, conquer the world and prove to players from all over the world that you are the strongest.

Build a magnificent palace, participate in strategic campaigns, grow your brave army and fill your coffers with the spoils of countless raids. Inaugurate a new era of decisive conquests, fierce battles and heroic deeds!

In Vikings: War of Clans you slip into the role of a Jarl. This is the chief of a Viking tribe. Your main tasks are the construction and expansion of your own settlement including a large palace and the conquest of new territories. For the Vikings were not a particularly peaceful living people, but plundered in Eastern, Central and even Southern Europe.

And what do you need to properly heat up neighboring tribes in Vikings: War of Clans? Of course, a powerful troop of brave warriors. In Vikings: War of Clans you`ll have a wide selection of different units, such as melee fighters, archers or fast horsemen. You send them to enemy territories on the map, fight exciting battles there and, if successful, capture a pile of raw materials, which you in turn invest in the expansion of your fortress.

You earn additional rewards in Vikings: War of Clans by completing missions. If you prefer the peaceful way, you can also trade and ally with other players. Maybe you`ll join a clan or create one yourself with your friends. As you can see, Vikings: War of Clans offers enough depth to keep you entertained for a long period of time.

FEATURES:
* FREE TO PLAY
* Stunning graphics
* Multiple language options
* Wide variety of warriors: mercenaries, horsemen, furies, archers, and many more
* Fierce and exciting battles with players from all over the world
* Generous rewards for completing missions and assignments
* Craft your weapons and equipment
* Become a leader or member of a powerful clan.
Facts
Type

Setting / Genre

Charts Position

Number of players

Project orientation

Development status

Publisher

Rounds length

Time setting

Language

Game effort

Game website

Report error / problem
---