Fleecys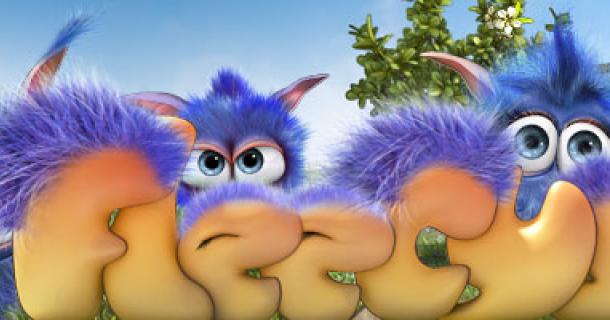 7.1
from
10
-
81
Reviews
Fleecys Browsergame
Fleecys
Game description
Breeding cute little creatures, taking care of them and feeding them, developing their characteristics such as beauty or skill, at the same time expanding your own farm for them, earning money with them or for them, mating them with each other, selling them for profit or winning competitions with them and at some point becoming the most successful breeder - that's what the online-based browser game Fleecys.de is all about.

Everything begins with the purchase of one of various colorful eggs, from which a fleecy hatches a short time later. This is where the actual game begins. If a player has well cared for and trained his Fleecys, he can compete against the Fleecys of other players in various competitions. He can also sell his Fleecys to the highest bidder or buy other players' Fleecys at auction. However, if they are not cared for, they will run away. If they are not fed, they starve to death. With good care and lots of training, the value of a Fleecy increases and the Fleecy owner achieves good breeding results - because after some time the little Fleecy becomes an adult and can mate with other Fleecys of its kind.
Already after hatching the growth of the Fleecys begins. The great variety of species makes for an atmospheric, fun gaming experience. New Fleecys, also depending on the theme, season or action, arouse curiosity and motivate to continue playing.

- Become a successful Fleecy breeder! Own the most fancy, most beautiful and most Fleecys, have the most beautifully developed farm or earn up to a million and more coins.
- Expand your farm with a safe environment to provide enough space for many Fleecys.
- Train your Fleecys, increase their value and achieve good breeding results with them. Give your little furry offspring to friends, keep them yourself or sell them to the store.
- Do regular jobs to earn more money for the plot expansion and the purchase of the so important care products for your Fleecys.
- Win as many competitions as possible with your well-trained Fleecys. The young Fleecys compete against the younger ones, the older ones against the more experienced ones.
- Permanently take care of the survival of all Fleecy species.
- Feed and care for your Fleecys regularly and well in order to get the highest possible prices for them when they are resold.
- Sell your best Fleecys at the best possible prices on the market.
- Find new friends and acquaintances among like-minded people in the chat or in the forum.
Facts
Type

Setting / Genre

Charts Position

Number of players

Project orientation

Development status

Publisher

Rounds length

Time setting

Language

Game effort

Game website

Report error / problem