Crossout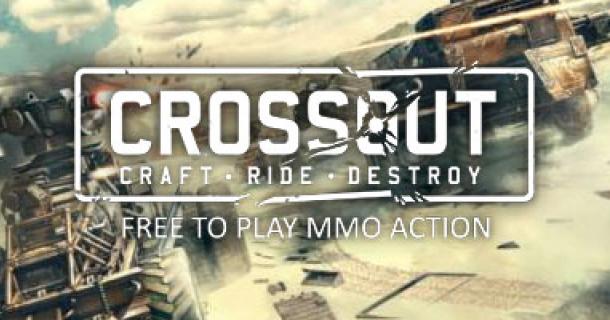 7.6
from
10
-
1
Reviews
Crossout Onlinegame
Crossout
Game description
Crossout is a free-to-play, action-packed online multiplayer game developed by Targem Games and Gaijin Entertainment. It was released in 2017 and is available for Microsoft Windows, PlayStation 4 and Xbox One.

In Crossout, players create their own unique post-apocalyptic vehicles and engage in intense battles with other players. The game is set in a world where most of humanity has been wiped out and the remaining survivors must fight for resources and territory. Players choose a faction at the start, each with their own style and set of vehicles.

The core of the game revolves around building and customizing vehicles. Players have access to a variety of parts and weapons that they can use to build their own unique vehicles. Vehicles in Crossout range from agile buggies to heavily armored behemoths, and players can choose from a variety of weapons such as machine guns, flamethrowers and missiles.

Once players have built their vehicle, they can take it into battle against other players in fast-paced multiplayer matches. Battles take place in a variety of post-apocalyptic environments, including deserts, cities and forests, and can be played in different game modes, including Deathmatch, Team Deathmatch and Capture the Flag.

The gameplay in Crossout is fast-paced and intense, requiring players to be both strategic and tactical. Players must choose their weapons and upgrades wisely and balance mobility and firepower to succeed in combat. Players must also pay attention to their vehicle's durability, since their vehicle can be destroyed during a match and they are forced to rebuild and restart it.

One of the unique aspects of Crossout is the possibility of trading parts and weapons with other players. This creates a thriving economy in the game, in which players can buy parts and weapons and sell them to other players. With this feature, players can create their own unique vehicles and earn in-game currency that can be used to buy new parts and weapons.

Crossout also has a strong player community, with many players forming clans and teams to play together. The game has a strong e-sports scene with professional players competing in tournaments for big prizes. The game also has a large and active player base, with millions of players worldwide.

Overall, Crossout is a fast-paced, action-packed multiplayer game that combines elements of vehicular combat, customization and strategy. The unique post-apocalyptic setting, intense gameplay and extensive vehicle customization options make it a popular and fun game for players of all experience levels.
Facts
Type

Setting / Genre

Charts Position

Number of players

Project orientation

Development status

Publisher

Rounds length

Time setting

Language

Game effort

Game website

Report error / problem
---