VALORANT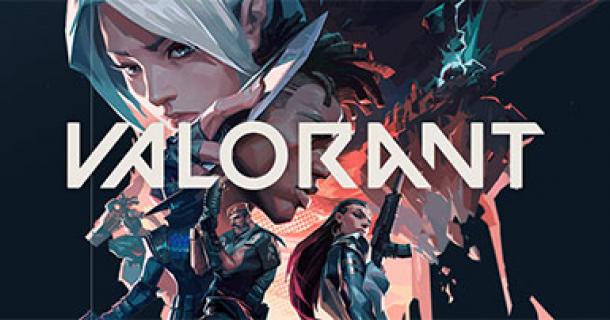 4.85
from
10
-
2
Reviews
VALORANT Onlinegame
VALORANT
Game description
VALORANT offers players a multiplayer game that is as precise as it is deadly, promising many hours of fun thanks to a varied weapon selection, agents with unique abilities, and sophisticated maps. In VALORANT, two teams of five players compete to win the most of 24 rounds, with attackers and defenders taking turns. VALORANT is free-to-play and has been optimized for a wide range of PC hardware, allowing players worldwide to compete against each other.

Place or defuse the spike in this tactical 5-against-5 shooter. Win 13 rounds before the opposing team with only one life per round! You don't just choose weapons and ammo though, you choose an agent that brings adaptive, fast, and deadly skills that let your marksmanship shine. Creativity is your strongest weapon.

Thanks to the agents and their unique abilities, you'll be able to skillfully and stylishly win the game. Adapt to new circumstances and outwit your opponents in the role of a duelist, initiator, tactician or guard. Haven. Bind. Split. Ascent. Set the stage for countless cunning moves, tight agent engagements and team strategies.

THE AGENTS.

Breach, the bionically augmented Swede, selectively causes powerful kinetic blasts that clear the way regardless. The damage and crowd control ensure that no fight is ever fair.

The explosive Raze brings a loud personality and thick guns from Brazil. Her brute style of play makes her particularly good at flushing out opponents and clearing cramped spaces with a generous helping of 'boom'.

Representing her native South Korea, Jett fights agilely and dodges skillfully, which is why she can take risks like no one else. She skirts around engagements with ease and slashes opponents before they know what hit them.

Reyna comes from the heart of Mexico, excelling in fights against single opponents and getting stronger with every kill. Her skill is the only limit to her potential and she depends a lot on the performance she delivers.

Cypher, the Moroccan information trader, is a one-man surveillance squad that keeps a close eye on the enemy's movements. No secret is safe. No maneuver goes unobserved. Nothing escapes Cypher's notice.

Viper is a chemist from the U.S. and uses a series of devices containing toxic chemicals to maintain control of the battlefield and block the enemy's view. If the poison doesn't take down her prey, her mind games will do the rest.

Sova hails from the eternal winter of the Russian tundra and tracks, finds and eliminates enemies with merciless efficiency and precision. His special bow and incredible scouting abilities ensure that you can flee, but not escape.

Sage is China's rock, guaranteeing safety for herself and her team wherever she goes. Thanks to her unique ability to resurrect fallen allies and prevent aggressive advances, she is the eye of the storm in a fight.

Phoenix hails from the UK, and his star qualities come through in his combat abilities as well. His audience is either dazzled or on fire. With or without backup ? the fight begins when he says it will.

Brimstone hails from the U.S., and his orbital arsenal ensures that his team always has a clear advantage. He provides precise and sure support, which makes him a perfect commander.

Omen is the phantom of a memory and hunts in the shadows. He can blind enemies and then teleport across the map. The uncertainty of where he will strike next drives his opponents insane.
Facts
Type

Setting / Genre

Charts Position

Number of players

Project orientation

Development status

Publisher

Rounds length

Time setting

Language

Game effort

Game website

Report error / problem