Call of Duty: Warzone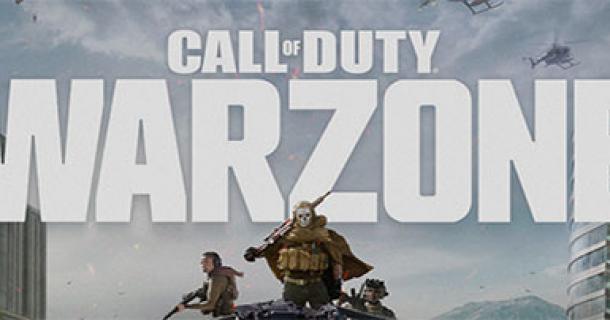 8.7
from
10
-
1
Reviews
Call of Duty: Warzone Onlinegame
Call of Duty: Warzone
Game description
At launch, players can team up with their friends on Playstation 4, Battle.net for PC or Xbox One in trios in two game modes: Battle Royale and Plunder. In Battle Royale, fight for the last remaining squad while escaping deadly gas in a fast-closing circle with up to 150 players. Plunder is about collecting the most money in the game by scavenging across the map, taking out enemies to steal their money, and making in-game contracts.

Warzone takes place in Verdansk, a sprawling city with several named zones and well over 300 points of interest. Each zone has different landmarks, such as the Gorengard Lumber Yard or the Gora Dam. The zones take place in different types of environments such as cities and rural areas.

The vehicles of Warzone

If you need to get somewhere quickly in Warzone, a vehicle is the best method. There are five vehicles with different protection, speed, seating and terrain abilities. Each vehicle has a health gauge and when it reaches zero, the vehicle explodes and flames out. Of course, if your vehicle's health drops, you'll have to get out before the impending explosion.

Here is an overview of the five types of vehicles populated in Warzone worldwide:

ATV - two-seater, provides minimal protection, is good off-road and fast.
Tactical Rover - four-seater, provides minimal protection, is fast and solid off-road.
SUV - four-seater, provides good protection, medium speed, not ideal for off-roading.
Cargo Truck - holds squad plus gear, excellent protection, not for off-roading, slowest.
Helicopter - four-seater, good coverage, flies.
The Gulag (only in Battle Royale).
On your first elimination, you will be taken as a 'prisoner of Warzone' and thrown into the Gulag. There you will await your fate and watch as other prisoners fight to the death. When it's your turn, you'll enter the Gulag and face a single opponent in a 1-on-1 battle for the ultimate reward - redeployment. Win in the Gulag and earn a reshuffle to Verdansk. Lose, hope your crew makes contracts and earns enough in-game cash to buy you out.
Contracts
Contracts are objective-oriented tasks that players can find and activate throughout Verdansk. A squad can activate one contract at a time, and completing them will earn you cash and other loot items in the game. There are several types of contracts, including Scavenger contracts, which require you to find and open a series of supply boxes and reconnaissance contacts that require you to secure a location, similar to Call of Duty's Dominance mode. In addition to in-game cash, contracts can offer you special rewards, such as the possibility of seeing the next location where the circle collapses before it closes.
Buying Stations
In Battle Royale, where collecting in-game cash isn't the goal, cash can be used to acquire useful items at buy stations. Go to a buy station on the tac map with a shopping cart icon to spend your in-game cash. For different prices you can buy killstreaks, reuse tokens to bring back fallen teammates, kits to revive yourself and much more.
In Plunder, Buy Stations include all of these items to give you an advantage over other teams, as well as a unique item in the game mode - the Cash Deposit Balloon. Want to safely deposit your in-game cash without enemy teams trying to kill and steal? Get a Cash Deposit Balloon, a portable field upgrade that lets you deposit cash from anywhere.
Seamless gameplay
Call of Duty: Warzone shares the crossplay and unified progression of Call of Duty: Modern Warfare. For players who already own the full version of Modern Warfare, all content already earned, including Battle Pass items, Operators, weapons, and customization items, will carry over to Warzone, and all progress made in Warzone will count toward overall Modern Warfare progress. For players who do not own the full version of Modern Warfare, all progress and items earned in Warzone will be rewarded for multiplayer and Special Ops in Modern Warfare if they ever choose to purchase it.
There are no level caps in Warzone.
Facts
Type

Setting / Genre

Charts Position

Number of players

Project orientation

Development status

Publisher

Rounds length

Time setting

Language

Game effort

Game website

Report error / problem