Horiversum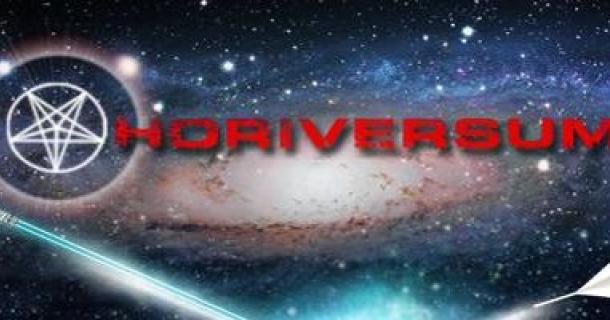 9.14
from
10
-
12
Reviews
Horiversum Browsergame
Horiversum
Game description
In the Horiverse, you start with a planet, build it up and out, have three kinds of resources and found more colonies. You can build over 100 different buildings, the same goes for ships. But not everyone can build every ship or building, because sooner or later you have to specialize in several ways. It`s surprising how well the game stays in balance despite the many ramifications possible through specialization, so that everyone can find his (or her) way. The fleets can do much more than in other space games. You can mine uninhabited planets, build motherships, specialize in transportation, fight, and much more. The unfortunate "saving" of fleets is not provided for in the game. With "evil"" Fleets you can not only raid, but for example lay ambushes, besiege, participate in tournaments or even invade and smash buildings in case of war.

There are negative and positive events such as meteorite impacts, time anomalies, research drugs, ghost fleets and a dubious sect of Sciene-Ologen, which you can not always trust.
The game is free and ad-free. The developers play along and are available daily. Because of the high depth of play and complicated features, the player base is quite different from other space games. The average age is higher, people play with the same passion but with more reason and fairness. A friendly letter can sometimes make an opponent turn away. It is extremely rare anyway that the big ones take out the very small, there is a certain unwritten code of honor.

While there is a round end, but that lies in the distant future. Since 1.10.2012, the game is in the third round, the first two rounds lasted several years each. However, the game does not force you to come online at certain times. Those who skillfully build up their account can decide for themselves how much time he or she puts in.

Players who start later definitely still have the opportunity to work their way up. But the individual score is in this game anyway less important than the progress of their own community. This game can hardly be played alone. It is designed to form alliances, which in turn should join one of the three factions. This already starts with the fact that without communication alone you are hardly able to acquire all the many beautiful possibilities of this game despite the extensive Horizon Wiki. Also, newcomers are always surprised how quickly they get support from some bigger if they just ask him friendly.

The possibilities of this game are so numerous that, according to the developers, no one has yet managed to use everything. Even after years of playing, you suddenly get more clearances for research, buildings, shipbuilding or learns some trick again.

Summary: This game is not for mavericks and nothing for people who prefer the simplest game rules. It is rather something for tinkerers and team capable, who want to get involved in the discovery, exploration and / or conquest of space in the long term.
Facts
Type

Setting / Genre

Charts Position

Number of players

Project orientation

Development status

Publisher

Rounds length

Time setting

Language

Game effort

Game website

Report error / problem