World of Dungeons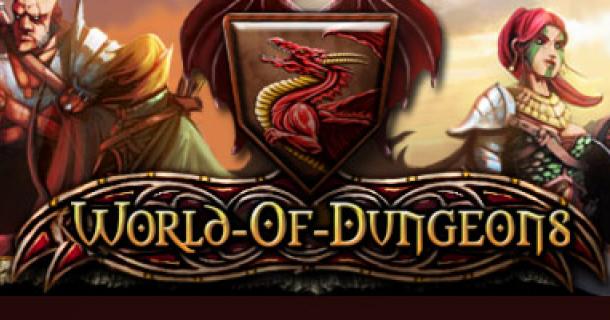 6.65
from
10
-
91
Reviews
World of Dungeons Browsergame
World of Dungeons
Game description
Experience the world of dungeons, monsters and heroes as a barbarian, mage or one of the many other hero classes. Explore with your comrades dark caves, defeat sinister enemies and find powerful equipment.

Teamplay is mandatory here only in a group that combines the advantages of classes and races with each other, you will be able to master all challenges.
You will quickly find a group of like-minded people with whom you together pass the individual dungeons and quest series.
In the group, the distribution of tasks is important. Some classes can only hit it, others additionally support the group with special powers or heal the injured.
The combat system is very flexible here, attacks and pushes can be counted and planned specifically to find the best way through a dungeon.

Between the expeditions into the dungeons, the heroes can compete in the Coliseum - whether in a duel or with the entire group on a tournament.

The battles are not played in real time, but automatically calculated at certain times.
Before you specify what your hero should do whether he strikes down an enemy with the sword in the first round or strengthens the group with herbal tea, is in your hand.
This allows you to play together with many players without having to be online at the same time. World Of Dungeons is playable with an effort of a few minutes to several hours a day.

The game has a high game depth numerous dungeons and skills waiting to be unlocked and discovered, and over 20000 different items await you!

Do you want to play together with others, bringing a huge game world to life with the power of your imagination? Then World of Dungeons is the perfect game for you!
Facts
Type

Setting / Genre

Charts Position

Number of players

Project orientation

Development status

Publisher

Rounds length

Time setting

Language

Game effort

Game website

Report error / problem