Elvenar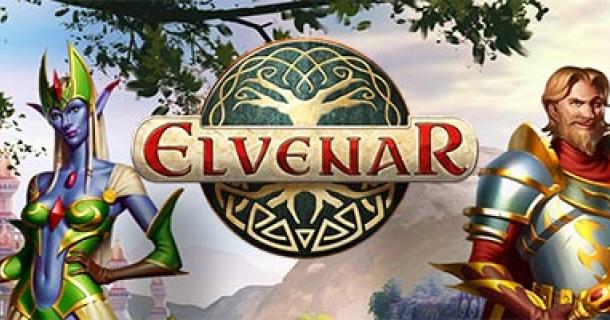 9.55
from
10
-
2
Reviews
Elvenar Cross-Platform
Elvenar
Game description
After thousands of years, the ancient, untouched world of Elvenar has recovered from its former inhabitants and now seems open to adventurers and explorers. A new era is dawning for your small party of elves or humans in the opulent building game Elvenar. Both races rely on the vision and leadership skills of their new ruler.

Your task in this new fantasy game is to build your village and lead Elves or Humans through breathtaking realms full of secrets, mysterious monsters and raw materials. Set out to rediscover long-forgotten technologies and build a thriving city. In Elvenar you can choose your favorite race ? Elves or Humans? and lead them into a new era by building a city just the way you like it!

Elves and humans are quite different. Although they live in the same world, they have very different approaches to how something is built and this can be seen in the designs of the buildings. Humans live science-oriented lives, which is reflected in the appearance of their buildings. Elves live in harmony with nature; therefore, their military units consist of stone golems and Ents, for example. The resources of both species do not differ, since they are supposed to trade with each other, but still they have their specific strengths here and there.

Residential buildings provide homes for your citizens, and with each of the 15 upgrades, more inhabitants can live in them. Production facilities and manufactories research increasingly advanced methods to provide you with building materials, which you can then use to advance further.

Once you are ready, the vast and mysterious world of Elvenar invites you to explore the world map. There are a variety of areas outside your city just waiting to be discovered by your scouts. In each of these regions you'll find relics that grant you production bonuses. Thus, you can use these powerful items to produce a certain product faster. To get these relics, you'll have to either trade with the rulers of the province or defeat wild creatures in Elvenar.
Facts
Type

Setting / Genre

Charts Position

Number of players

Project orientation

Development status

Publisher

Rounds length

Time setting

Language

Game effort

Game website

Download App

Report error / problem
---