PUBG: BATTLEGROUNDS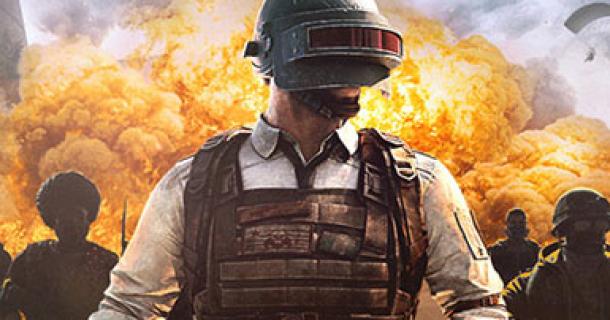 8.4
from
10
-
1
Reviews
PUBG: BATTLEGROUNDS Onlinegame
PUBG: BATTLEGROUNDS
Game description
PlayerUnknown's Battlegrounds (PUBG) is a popular online multiplayer battle royale game developed and published by PUBG Corporation. The game was released in 2017 and quickly became one of the most popular games in the world. In PUBG, 100 players are abandoned on a deserted island and must fight to be the last person to survive.

The game takes place in a huge open-world environment where players must collect weapons, ammunition and other supplies to increase their chances of survival. The game area shrinks over time, forcing players to move closer together and increase the likelihood of encounters. The last player standing wins the game.

One of the main features of PUBG is its realism. The game's weapons and vehicles are modeled after real ones, and players must keep their health, hunger and thirst in check to stay alive. The game environment is highly interactive, and players can use the terrain to their advantage by taking cover behind rocks and buildings or using vehicles to move quickly around the map.

PUBG also puts a lot of emphasis on strategy and tactics. Players must decide when to attack and when to retreat, making split-second decisions based on the information available to them. This includes factors such as the position of other players, the location of weapons and supplies, and the shrinking size of the playing field.

The game has several different modes, including solo, duo and squad. In the solo game, players are paired with 99 other players and must fight to be the last man standing. In the Duo game, players are paired with a partner and must work together to survive. In the Squad game, teams of four players must coordinate their efforts to be the last team to survive.

PUBG has a strong player community with millions of players worldwide. The game has a large and active player base, with many players forming clans and teams to play together. The game also has a strong e-sports scene with professional players competing in tournaments for big prizes.

Overall, PUBG is a fast-paced, adrenaline-pumping battle royale game that combines elements of survival, strategy, and tactical shooters. The realistic gameplay, huge open-world environment, and strong emphasis on player decision-making make it a popular and fun game for players of all skill levels.
Facts
Type

Setting / Genre

Charts Position

Number of players

Project orientation

Development status

Publisher

Rounds length

Time setting

Language

Game effort

Game website

Related links

This game is also available on Steam.

Report error / problem
---