Tera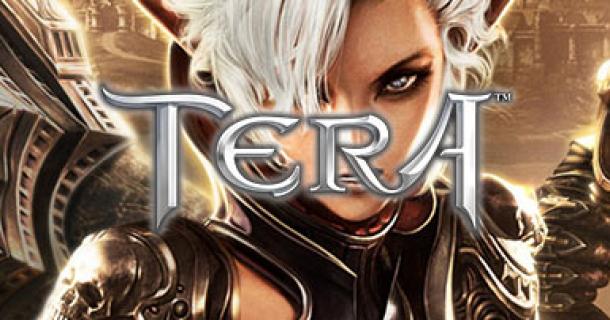 8.5
from
10
-
1
Reviews
Tera Onlinegame
Tera
Game description
Dive into the world of TERA: From the fierce Amani to the peace-loving Baraka, TERA offers you seven playable races, each with its own history and legend-making.

Amani: Honorable warriors with fierce instincts.
Baraka: Preservers and protectors of ancient heritage.
Castanic: Independent warriors, shrewd merchants and skilled artisans.
High Elves: Proud and powerful keepers of traditions.
Humans: Example of perseverance and indomitability.
Popori: Nature lasts forever. The Popori are nature.
Elin: Merciless defenders of nature.

As part of the Valkyon Federation and together with other players explore the vast and fantastic game world, powered by Unreal Engine 3TM. Players actively participate in the innovative political system by being elected Vanarch and fight with huge bosses in epic real-time battles.

The unique world of TERA is home to many different inhabitants. The combination of seven races, each with its own unique culture and past, and eight classes allows you to write your own personal TERA story. Whether you save your comrades as a mystic or sacrifice yourself for your team as a lancer - in any case, you will earn respect and applause.

Warriors: fast as a whirlwind and just as deadly
Lancers: steadfast defenders of the Federation
Berserkers: frenzied butchers of war
Wizards: masters of the arcane arts
Destroyers: destroyers with brute force of arms
Archer: nimble snipers at a distance
Priests: Holy warriors with the blessing of the gods
Mystic: Mystical powers between the light and darkness

Make-less world
Discover a stunning world marked by diverse lands and beautiful landscapes completely free of distracting loading screens or game interruptions! Experience open-world dungeons and face roaming boss monsters.

Breakthrough Political System
With TERA's breakthrough political system, players can choose a province or continent on which to run for Vanarch, ruler of a province, or Exarch, ruler of a continent. In this way, players secure reputation, fame and power.

Real Action Combat
A steady hand and a well-organized arsenal are the be-all and end-all in TERA, because the battlefields will require you to have quick reactions and plenty of skill. Aiming and dodging are important parts of any TERA battle.

Breathtaking graphics powered by Unreal Engine 3
Watch a novel and breathtaking graphics that will revolutionize the MMO world.

Fearsome boss monsters
In TERA, enemies range from small creatures to giant demons and monsters. Fighting such a gigantic beast is a once-in-a-lifetime experience!

Tackling PvP battlegrounds
Group up with friends to compete with other teams on organized battlegrounds. Triumph and glory await the most skilled warriors.

Social Features
TERA offers you an excellent guild system, an auction house, a progression system, and great mounts, providing you with simply everything you need to make your MMO experience perfect.

Facts
Type

Setting / Genre

Charts Position

Number of players

Project orientation

Development status

Publisher

Rounds length

Time setting

Language

Game effort

Game website

Report error / problem
---