WAKFU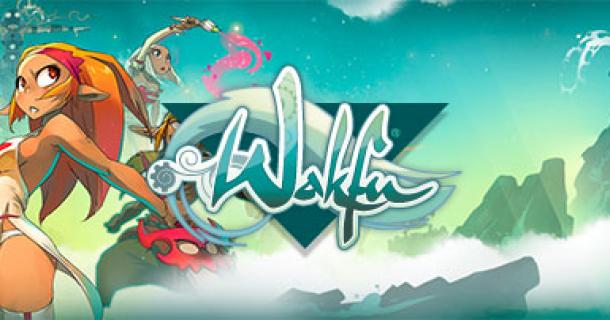 1
from
10
-
1
Reviews
WAKFU Onlinegame
WAKFU
Game description
The free client-based Wakfu is a fantasy MMORPG in which, after chaos and destruction in the Land of Twelve, the heroes try to impose what they see as the right path. Plunge into the great adventure of WAKFU, the massively multiplayer online role-playing game with an original universe where strategy, humor and action are writ large!

You can choose one of 16 original classes to create the character that suits you, fight battles, gain experience points and join other players in a guild to share adventures and progress.

To further develop your character, you can quickly learn one of the professions and take on political roles within your nation that you choose. Who knows? Maybe you`ll even become a governor one day? Also, prepare for tactical battles that will test your sense of strategy: Only the best can win!

Turn-based, strategic battles
In WAKFU, battles take place turn-based. Work out a strategy and coordinate with your fellow players to successfully defeat the most devious creatures of the World of Twelve. Your character has numerous characteristics. So it`s up to you to find your way to become the strongest and collect maximum loot at the end of each battle...

Rebuild the world
After the natural disaster, the Chaos of Ogrest, the world lies in ruins. Everything must be rebuilt: Whether you are a fighter, a businessman or a craftsman, in WAKFU everything depends on you!

Influences thousands of players
In WAKFU you can become a citizen of one of the four nations of the game. During your political career, you can fill a position to stand by your nation ... A role that requires you to have additional rights and duties. Whether you manage to work your way up to the most powerful position by letting the other players elect you governor of a nation?

Rule the ecosystem
The fauna and flora form a true and living ecosystem! If you defeat too many gluttons without giving them enough time to reproduce again, they will disappear forever and ever. If you mow too much wheat without planting new, that will have been your first and last wheat harvest ...

It is up to you whether you protect the natural species or exploit them to extinction. Your world, your decisions! But you also bear the consequences for your actions!
Quests and conquest of dungeons

Awaiting for you are more than 70 dungeons for all levels of players, from beginner areas to deep inside the nations and various islands...

Because WAKFU outside the nations also consists of islands that have their own history, with their dungeons, quests and unique rewards. All this will also lead to hundreds of quests and extraordinary adventures. And if you stand up for the community, you`ll take your guild even further, who knows, maybe you`ll even own your own wandering world!
Facts
Type

Setting / Genre

Charts Position

Number of players

Project orientation

Development status

Publisher

Rounds length

Time setting

Language

Game effort

Game website

Report error / problem