RIFT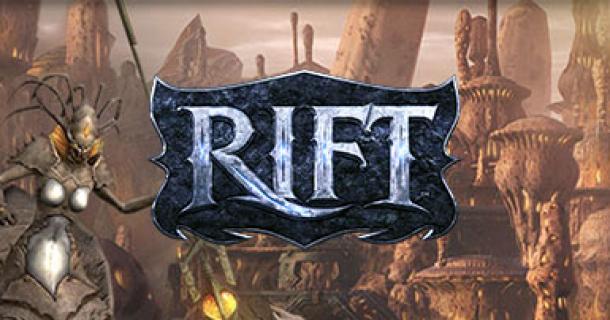 8.4
from
10
-
1
Reviews
RIFT Onlinegame
RIFT
Game description
RIFT is a massively multiplayer online role-playing game (MMORPG) set in the dynamic fantasy universe of Telara. You are a Chosen, a hero of Telara who defends his land against invaders from the elemental planes. Telara is a kingdom in which a warlike confrontation can break out anywhere and at any time. So be ever vigilant in your fight for glory and honor!

Thanks to a sophisticated character creation system and a boundless universe, RIFT offers extremely varied and complex gameplay, including constantly expanding game content or performance enhancements.

Fight colossal battles against enemy legions, explore dungeons and prove yourself in PvP war fronts in the open world together with countless other players. RIFT offers you endless possibilities to participate in large-scale events ? no matter if you want to defeat the forces of darkness on your own or if you prefer to fight against evil as a member of a group (e.g. in a dungeon or on a raid). You alone decide your fate in Telara from the first minute of the game. RIFT gives you unprecedented creative freedom in shaping your adventure journey through a magical world.
While your adventure begins in Telara, your journey will take you to realms far beyond the rifts (openings to the elemental planes) that tear the firmament of this world asunder. Your first explorations of Mathosia will take you to Ember Isle, and a little later to Brevane and Twilight Land ? Regions at the edge of the known world. There you will find an ancient dimensional gate that opens the way to legendary kingdoms that will change your destiny. If your unsteady spirit craves even more adventure, we recommend exploring alternate dimensions of Telara: the Shard.
RIFT offers you the unique opportunity to customize your character exactly to your play style. Choose the faction in whose name you want to go into battle (Guardian or Skeptic), your race, and then your vocation. You can choose between Warrior, Cleric, Mage, Rogue or Primalist. Within each of these vocations, you can in turn choose or combine unique souls with special powers and characteristics. In addition, RIFT offers the possibility to immediately enter the battlefield with the help of so-called determinations, prefabricated profiles!
Facts
Type

Setting / Genre

Charts Position

Number of players

Project orientation

Development status

Publisher

Rounds length

Time setting

Language

Game effort

Game website

Report error / problem
---