Revelation Online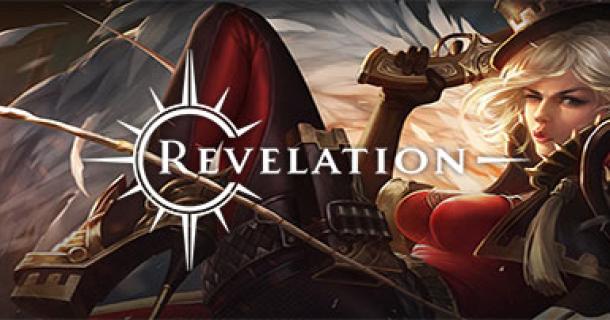 6.9
from
10
-
1
Reviews
Revelation Online Onlinegame
Revelation Online
Game description
Revelation Online is an MMO in which players explore the world of Nuanor. They explore a world full of ancient mysteries and enjoy absolute freedom with the ability to fly. With wings spread or a tamed flying mount, players roam the skies. Whether the depths of the waters or the peaks of the mountains - in Revelation Online no place is unreachable.

Nuanor is home to ten provinces and three major cities, where there is always something going on. In each of the large cities there is a magnificent castle. Throughout the world, seven more fortresses await adventurers - some of them are marvelous sky castles, yet others are bulwarks hidden in the depths.

The battle for one of the guild fortresses in Nuanor can develop into a confrontation of unimagined magnitude. Literally thousands of players can take up positions at the fortifications, or stand shoulder to shoulder with friends against the defenders. Fight for the glory and honor of your guild and let your banner fly over the conquered castle.

Key Features:

Players experience absolute freedom and can seamlessly explore a beautiful, gigantic world with dynamic weather, visiting hundreds of different locations.
Fly without restrictions! Together with friends, players can fly through the world and even engage in aerial combat.
Hundreds of story adventures with spectacular cutscenes await players.
Up to 20 players can engage in raids against challenging bosses.
Hundreds of players can simultaneously participate in intense PvP battles.
Many different character customization and advancement options.
Build relationships with new allies thanks to advanced socializing system
Sophisticated guild system with customizable guild strongholds and cross-server guild battles.
.
Facts
Type

Setting / Genre

Charts Position

Number of players

Project orientation

Development status

Publisher

Rounds length

Time setting

Language

Game effort

Game website

Report error / problem
---