Path of Exile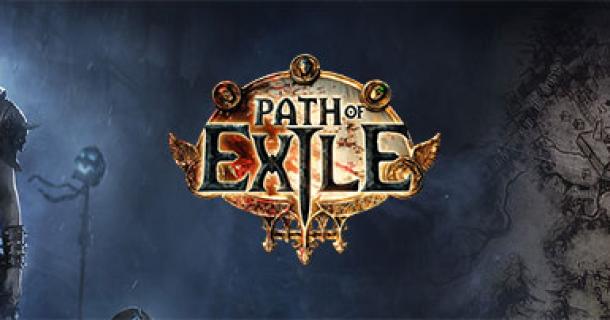 8.4
from
10
-
1
Reviews
Path of Exile Onlinegame
Path of Exile
Game description
Path of Exile is an action RPG set in the dark fantasy world of Wraeclast. Special features are the sophisticated item and economy system, profound character development possibilities, and competitive and varied ranked races. The game is completely free and will never be "pay-to-win".



Skillgem system

Action role-playing games have always been known for two things: Deadly skills and valuable items. Skills in Path of Exile are items - gems that grant skills when used in equipment. A wide range of support gems allows you to modify the behavior of skills. You can boost your fireball so that it chains from enemy to enemy or splits into multiple flaming projectiles. A skill gem can be affected by up to five support gems at the same time. Since the gems gain experience independently, and some are hard to find, they can be a valuable trade item.



Skill Tree

All character classes in Path of Exile share the massive skill tree. Players start at one of seven possible starting points, which depends on their class choice. From here, you wander along the tree, focusing on your strengths or wandering complex routes to combine different skills. Scattered throughout the tree are key passive skills that massively change the way your character plays. Resolute Technique removes the ability to land critical hits, but prevents enemies from dodging your attacks. Necromantic Care grants the properties of the shield to your creatures instead of yourself. Jewels, which you can also craft, allow you to dynamically modify the tree itself, adding special properties or affecting nearby passive skills.



The World of Wraeclast

Wraeclast is a dark, brutal continent. Haunted by the mysterious cataclysm of the past and populated by creatures of nightmare, the environment challenges any exile who dares to explore it.



We are tired of the current trend of cartoony RPGs. Path of Exiles chosen art style is dark, gritty and realistic. Wraeclast is scary, and hopefully that is reflected in our work.



Path of Exile is all about replay value. All areas in the world, including outdoor areas, are instanced for you and your party. From the magical properties to the lurking monsters and their guarded treasures, these areas are randomly generated.



Item system

Path of Exiles entire concept revolves around items. Any game content that could be given random properties became so. Our vials are persistent items with modifiers. End-game content includes cards with various modifiers that determine challenge levels and rewards. The game economy is not based on gold but on trading spheres that can change item values. Veterans of action RPGs will be especially pleased with this.



Leagues and Events

Participating in races is one of the most entertaining ways to compete with others in an online action RPG. It is easier to get started, since your progress in the main game remains unaffected. Races are held on a regular basis as separate worlds with their own economy and leaderboards.



In addition to our regular Races, leagues can significantly change the rules of the game. For example, in the Ancestor League, ancient totems strengthen monster groups. In the Turbo League, monsters have 60% faster movement and attack speed.
Facts
Type

Setting / Genre

Charts Position

Number of players

Project orientation

Development status

Publisher

Rounds length

Time setting

Language

Game effort

Game website

Related links

This game is also available on Steam.

Report error / problem