Panzar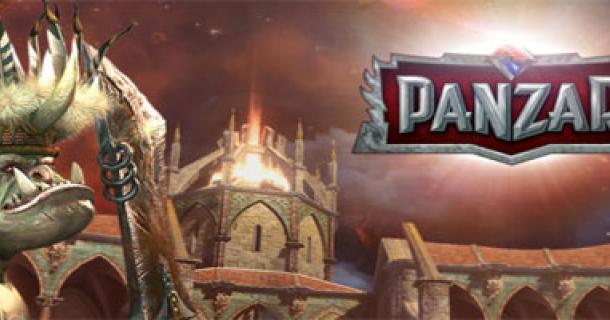 8.6
from
10
-
1
Reviews
Panzar Onlinegame
Panzar
Game description
Panzar is a free-to-play fantasy MMO that focuses primarily on team matches with a strong PvP component. In this fantasy world, where dwarves, orcs, elves and humans engage in action-packed battles, adventurous challenges await all warriors!

In the free-to-play action game online game Panzar you slip into the role of a warrior adventurer. Four factions are available for you to choose from, so you decide for yourself whether you want to go into battle alongside humans, elves, orcs or dwarves. There are two classes for each species, so you`ll be able to join the fantasy action game as a gunner in the dwarf format or as a berserker on the side of the orcs. In the online game based on CryEngine 3, the focus is on action-packed team battles. You`ll fight your way across wintry maps like the Bay of Snowman or you`ll suddenly find yourself in a creepy world called The Night of the Hell Farmers, where you`ll be stared at by countless creepy pumpkins. But also in the cannibal fortress, in the dwarves` quarry or in the gloomy fog field, thrilling team matches await you, where your fighting skills will be in demand. In Panzar: Forged by Chaos you`ll quickly find the position on the battlefield that best suits your character. For example, as an orc warrior you have a lot of guts in your bones and are on the front line, while you score points with the sister of fire in ranged combat.

Different modes are available to you in the online game Panzar. For example, in the Domination mode, the goal is to capture a certain point on the map for your team. In the Meteor game mode, on the other hand, you do everything to obtain a certain object and bring it to the enemy base. For each game mode there are different maps on which you`ll prove your skill together with all the other members of your team. Only if you work well with your team, you will score points on the battlefields of the online game Panzar.

Panzar claims the title of the best online battle EVER! Every battle is rewarded with gold! Every kill is rewarded with XP! Enjoy the spoils of war and destroy your enemies like the puny insects they really are!
Facts
Type

Setting / Genre

Charts Position

Number of players

Project orientation

Development status

Publisher

Rounds length

Time setting

Language

Game effort

Game website

Report error / problem