Heroes of the Storm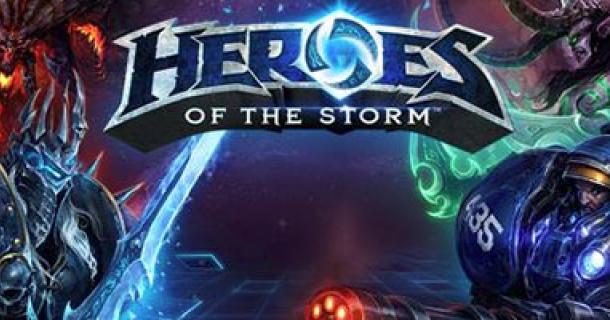 8.1
from
10
-
1
Reviews
Heroes of the Storm Onlinegame
Heroes of the Storm
Game description
Heroes of the Storm is an online team combat game featuring your favorite Blizzard characters. Build heroes from all Blizzard universes and customize them according to your play style. Compete as a team with your friends in action-packed battles across multiple battlegrounds that impact your strategy and influence your approach.

Heroes of the Storm features more than 20 years of Blizzard gaming history, environments, and iconic characters, blended into an online team combat game. Compete in classic showdowns like Tyrael vs. Diablo or Arthas vs. Uther. Or find out what you`ve always wanted to know: Who is the stronger leader, Raynor or Thrall? Could Zeratul defeat Illidan in a fight? Who`s got it more ... Kerrigan or the demon hunter from Diablo III? The possible combinations of Blizzard heroes and game worlds are unlimited.

The game offers numerous options for customizing the appearance and combat behavior of your heroes. You choose from a number of unique masteries, heroic abilities, and fighting styles that can fundamentally affect how you approach combat. You can round out your hero`s appearance with skins, and you`ll be able to dash across the battlefield in style on mounts. Is Raynor sitting there on a rainbow pony?

The easy-to-understand team-based gameplay of Heroes of the Storm is not at the expense of depth or variety. Whether attacking with allies or tackling the various challenges of the battlegrounds together, teamwork pays off. And even among the heroes, there is everything a fighter`s heart desires, from ice-cold enforcers to specialists for wiping out cities to healers. Each role has its own ways and means of making the difference in team combat. In the game you can even find very specialized heroes, such as Abathur, who makes up for his deficit in melee combat with special abilities that have an impact on the entire battlefield.
.
Facts
Type

Setting / Genre

Charts Position

Number of players

Project orientation

Development status

Publisher

Rounds length

Time setting

Language

Game effort

Game website

Report error / problem