Overwatch 2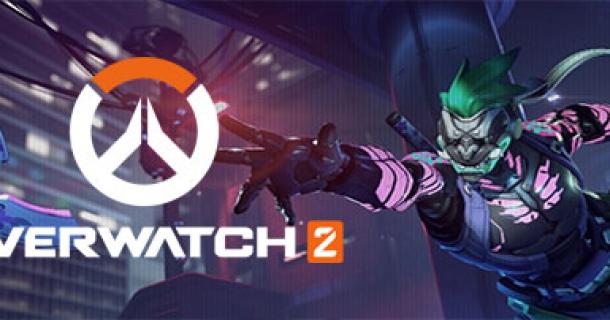 8.6
from
10
-
1
Reviews
Overwatch 2 Onlinegame
Overwatch 2
Game description
Overwatch 2 is a first-person shooter game developed and published by Blizzard Entertainment. It is the sequel to the original Overwatch game and builds on its multiplayer foundation, while adding new features, maps and characters. The game is set in a futuristic world where players take on the role of heroes with unique abilities and work together to complete objectives and defeat the opposing team.

Overwatch 2 introduces a new mode called Push, a new objective-based mode in which players must capture and control a robot as it moves across the map. In this mode, players work together to secure the robot and move it forward while defending it against enemy attacks. In addition, Overwatch 2 features new maps, each showing different parts of the world and offering unique gameplay experiences.

The game also introduces a number of new heroes, each with their own unique abilities and play styles. These heroes include characters from different parts of the world, each with their own backstory, motivations and personality. Players can take on the role of any of these heroes and switch between them throughout the game to adapt to different situations and changing circumstances.

Overwatch 2 also builds on the narrative of the original game, adding a new story mode that allows players to experience the world of Overwatch from a new perspective. The story mode takes players through a series of missions set in different parts of the world, introducing them to new characters and locations. The story mode is designed to be played together with other players and requires teamwork and strategy to complete.

The gameplay in Overwatch 2 is still fast-paced and intense. Players use their skills and weapons to outmaneuver, outsmart and outlast the enemy team. Players can choose to play as offensive heroes who deal high damage and push forward, defensive heroes who hold the line and protect their team, or support heroes who help their team and keep them healthy.

Building on the foundation of the original game, Overwatch 2 will offer players a familiar and accessible experience while adding new features and content to keep players engaged. The game will also feature cross-play between players on different platforms, allowing players to play with their friends no matter what device they use.

In conclusion, Overwatch 2 is a fast-paced, team-based first-person shooter that offers players a new and exciting multiplayer experience. The game introduces new modes, maps, heroes, and a story mode while building on the foundation of the original game. Whether you're a fan of the original Overwatch, a first-person shooter, or just looking for a fun and engaging multiplayer experience, Overwatch 2 is definitely worth a look.
Facts
Type

Setting / Genre

Charts Position

Number of players

Project orientation

Development status

Publisher

Blizzard Entertainment, Inc

Rounds length

Time setting

Language

Game effort

Game website

Related links

This game is also available on Steam.

Report error / problem