Ikarus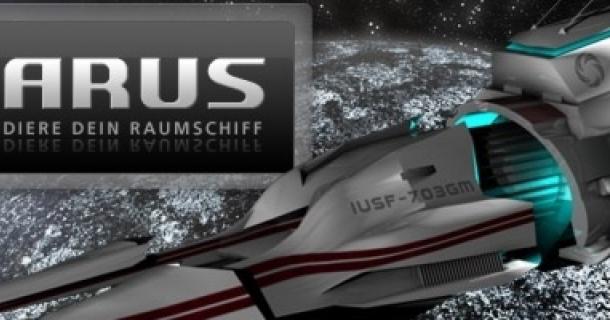 10
from
10
-
2
Reviews
Ikarus Browsergame
Ikarus
Game description
Enter your new spaceship and experience the unique universe of Icarus! Earn credits by trading, mining, or fighting against computer-controlled and real opponents. Hone your skills and upgrade your spaceship to be the best in the galaxy! In an alliance you can defend your point of view and if necessary by a war.

You would like to learn more, pilot? In the following, the different areas are described in detail, which is a good impression for the processes in the universe.


Module system

In the sophisticated module system, the spaceship can be redesigned as desired - appropriate experience and credits provided. The modules are divided into 11 categories such as engines, generators, guns or hull. Depending on your choice of profession, you will of course need different modules: A prospector (asteroid mining) will normally focus on larger cargo space, while the fighter will focus on weapons. To limit the initial confusion, some pre-configurations have been created, which must be chosen before logging in for the first time. Initially, the module configuration is limited because the starting spaceship does not have too many slots.

Spaceships

With enough credits, you can purchase any of the current 24 series spaceships. These differ, in addition to their individual appearance, by the number of available slots. These slots are needed to be able to integrate the previously mentioned modules. By the way, not every spaceship can be flown by every pilot, a certain minimum rank is required for each spaceship.
Ikarus Module System
Skills and Experience System

In the course of a career, you gain experience, which is reflected sooner or later in the rank. For each rank level, you are allowed to train in one of 15 areas, which gives you, for example, increased attack power or advantages in controlling the spaceship.

Command

In the command screen, you control the spaceship and can interact with other players. Missions can be accepted and orders can be given for an ore prospecting, gas gathering, or artifact searching mission. For those looking for something more exciting, there are system-controlled spaceships (NPCs) that can be engaged in combat like other pilots. Those who do not like to fly alone simply look for a wing (wingman), however, this limits some options.

Alliances

To promote playing together can be formed alliances. In addition to the improved communication options to the members, you can determine its diplomatic behavior towards other alliances, assign the members specially defined ranks (rights), manage the alliance treasury, or lead wars!

Rankings

A ranking list may not be missing, of course, to see who is the most successful pilot in Icarus. A separate list for alliances shows separately the success of the various communities in Icarus.
Facts
Type

Setting / Genre

Charts Position

Number of players

Project orientation

Development status

Publisher

Rounds length

Time setting

Language

Game effort

Game website

Report error / problem