Shakes & Fidget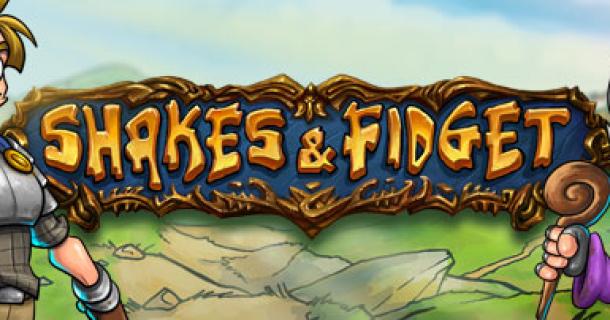 9.1
from
10
-
5
Reviews
Shakes & Fidget Cross-Platform
Shakes & Fidget
Game description
The wacky fun starts with the creation of your character: Are you more of a hooligan or a brainiac? Decide on one of the eight races and specialize by choosing from one of four classes. Each race and each class offers different possibilities - tailored to your play style.

After that, you`d best drop by for a beer in the tavern: Here, shady characters hang around, who want to turn you no less shady orders. After all, gold and experience points await you as payment. The more adventures you complete, the stronger your character will become. Invest your rewards in better equipment, helpful potions and deadly weapons and become the nightmare of your opponents!

The possibilities in Shakes & Fidget are almost unlimited: Don`t feel like going on an adventure hunt alone? Simply found your own guild with friends and slay powerful boss opponents together. Show what you`ve got: Flatten your teammates in the arena and climb the leaderboard. Retreat to your own fortress after an exciting day of quests and continue to expand the fortifications. Go in search of the 100 Pets and travel the fun world of Shakes & Fidget along with your animal companions. Support the city guard in their work or descend into the underworld and create your own underground kingdom there.

You start the Shakes & Figdet role-playing game by creating your character. First of all, choose a race. For this you have humans, elves, zwerks and gnomes for the good disposition, as well as orcs, dark elves, goblins and demons for the evil disposition. In addition, there is a combat class: warrior, scout or mage.

After that, you will find yourself in the village of Steinfels. Here you can purchase weapons and armor, potions and mounts. Game tasks, the quests, you will find in the tavern. Here sit changing clients, from whom you can accept orders. You will then automatically travel to this location and complete the task. For completed tasks you receive experience points, silver and gold, and occasionally items such as armor and weapons.
You can also earn honor in the arena. Here you compete against other players in battle. Fight bravely, you win gold, fame and honor. Lose, you have to pay.

The further you advance in the game, the more challenging the game tasks that await you in Shakes & Fidget. Also, look for the keys that will allow you to open the mysterious dungeons.

With the newly introduced Assassin class, Shakes & Fidget ensures that the online RPG will remain entertaining nine years after its inception, and you can also expect new features in the future.

Lose no time and jump into the fun adventures of Shakes & Fidget!


Free to play
Award-winning MMORPG
Unique comic book look
No download required
.
Facts
Type

Setting / Genre

Charts Position

Number of players

Project orientation

Development status

Publisher

Rounds length

Time setting

Language

Game effort

Game website

Download App

Report error / problem