Albion Online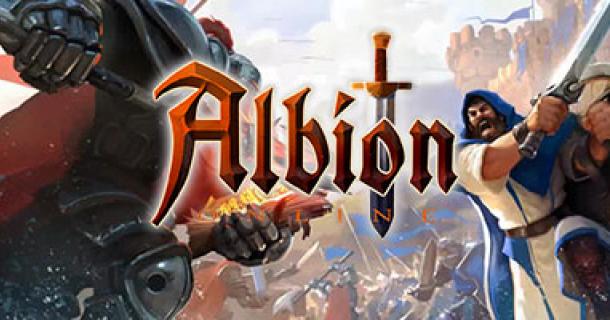 8.5
from
10
-
1
Reviews
Albion Online Cross-Platform
Albion Online
Game description
Albion Online is a cross-platform sandbox MMORPG in which players can build their own world through the player-controlled economy. The game is all about settling, conquering and defending territories. Even fighting monsters serves a deeper purpose, because in Albion you don't kill monsters (just) for fun. Many of the numerous creatures provide valuable resources that you need for crafting weapons. The elders also tell of overpowered beasts that inhabit the underworld.

Also, pit your wits against Albion's best warriors in breathtaking PVP battles in an open world. Use your skills as a team to put your opponents to flight. Only the most skilled warriors will leave the battlefield victorious. The areas in Albion provide you not only with protection and a building site, but also with valuable resources. But you should be sure, you will have to fight hard for them. And remember, your neighbors are not always your friends!

The ultimate crafting game:
You will need many resources to build your dreamlike cities and forge deadly weapons. Resources can be found all over the Albion world. But beware, they are a rare commodity and hard fought for!

Create your own armor and weapons:
Everyone is the blacksmith of his own luck! Whether it's a powerful suit of armor, a magical wand, or an iron tool, all items in the game are forged by you in a player-controlled economy, my lord! So get to the anvil!

Transportation becomes a challenge:
There are many ways of transporting goods from A to B. But why carry the heavy loads yourself on foot when there are horses! But be careful! A full cart is slow and therefore an easy target for thieves! Protect them!

Trade goods on local markets:
Do you have a surplus of valuable resources and items? Or are you looking for a certain weapon? Go to the nearest market hall to trade it there. There are plenty of buyers waiting for you there, and you're sure to find what you're looking for!

Player houses:
You can own your own house and furnish it according to your wishes. Beds, chairs, tables, boxes - everything is possible! The special feature: All items in your house have a direct impact on your hero and are not just decoration.

Your own territory:
Once your guild has conquered a territory for the first time, you have over 50 buildings to choose from to build there: Military, workshop and residential buildings. Make a wise decision. Building sites in Albion Online are rare and valuable!

The classless system:
Forget everything you know from other MMOs. In Albion Online there are no classes. You are what you wear, my lord!

Cross-Platform:
Albion Online is the first cross-platform MMO that you can play on Windows, Mac, Linux, iOS and Android on a master server and at the same time. Decide for yourself where you want to go on your adventure.
Facts
Type

Setting / Genre

Charts Position

Number of players

Project orientation

Development status

Publisher

Rounds length

Time setting

Language

Game effort

Game website

Download App

Report error / problem