Outer Space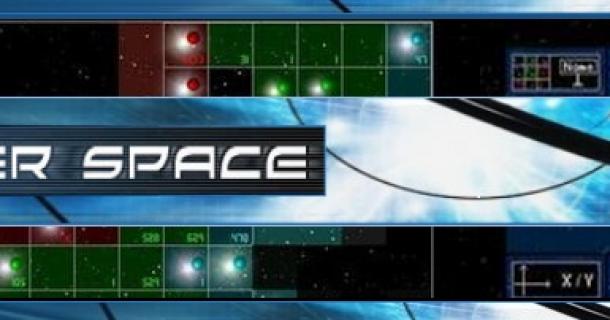 10
from
10
-
1
Reviews
Outer Space Browsergame
Outer Space
Game description
Outer Space is a turn-based strategy game in space with a graphic game map. The goal is from a planet to spread out in the universe and expand its influence through good tactics and skillful diplomacy, so as to win the game in the end by points or by strength or even conquer the whole universe.

In the beginning, you only have a colony and a handful of spaceships. With the spaceships one settles further planets, secures its space or attacks other players or pirates, and/or defends itself against these. One builds its colonies with factories, houses and defense and provides for a good population growth around then new ships to build to be able or the research to drive forward.
There are at present 9 different races: Terrans, Xenonids, Tyramorphs, Klackons, Vigorous, Transformers, Arcanians, Androids and Phoinics. Depending on the race there are different buildings and researches, also the individual design of the ships is possible with the race Phoiniker, the Arcanians have the possibility of espionage and special camouflage abilities. Also the other races have their special abilities, but always also their special weaknesses, so that each race represents a different challenge. In addition, you can customize part of your race data at the start of the game to specialize even more precisely and adapt your race to your own game strategy.

In Outer Space, there are basically two different types of games:
- The "multiplayer games", which are started every 30 days, in which each player can register within the first 60 days and play along and in which the number of players is not limited, a game round is always exactly one day long, which each player has time to determine his moves, thereby a vacation replacement can be set separately per game, in addition, there is a so-called "pre-game" to keep inactive players off the game map. These "multiplayer games" give the player depending on the performance global points through which he can rise in his rank.
- The "free games", which each player can create themselves and in which up to 8 players can play. In the free games is after the start of the game no more entry into the game possible and a game can only start when all players have joined the game, also here the length of a game round is not fixed, but a game round always lasts until all players have set their moves, however, a "forced" daily evaluation is also adjustable here and also vacation replacement is possible, except in a 2-player game. Also, fixed teams can be set before the game starts. And tournaments with 1-against-1 games are offered, in which the best pure tacticians are then sought.

Outer Space has an extensive manual, as text, screenshots and as an interactive demo, there is a forum and a wiki and an internal messaging system, in addition, you can look at the history of past games.
Outer Space is completely free and ad-free.
Facts
Type

Setting / Genre

Charts Position

Number of players

Project orientation

Development status

Publisher

Rounds length

Time setting

Language

Game effort

Game website

Report error / problem