Asmandez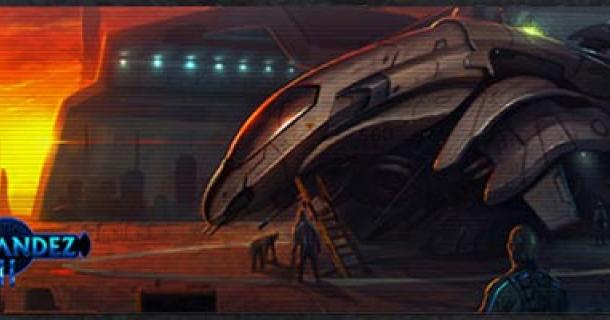 7.5
from
10
-
1
Reviews
Asmandez Browsergame
Asmandez
Game description
Asmandez is a browser-based massively multiplayer online strategy game set in space. The name Asmandez comes from two ancient Persian words, Asman and Dez which together mean sky fortress.

Characters
There are several different characters in the world of Asmandez. At the start, each player determines his own character that reflects himself. By creating his first avatar and taking control of the first planet, the player becomes part of the galaxy of Asmandez.

Resources
There are four types of resources in Asmandez, Titanium (Metal), Persium (Radioactive Fuel), Food and Electricity, each required to perform actions. There are also two other resources you need in the game, Inhabitants and Technicians. It is important to keep the balance between food supplies and the camp level, because every day new children are born and after 7 days they become inhabitants. From Inhabitants you can train Technicians who are needed for the construction of buildings or the training of soldiers. Through the Inhabitants system, Asmandez offers an element that will influence the flow of the game in the long run through your decisions. Wise decisions in population development can greatly influence the growth rate.


Key Features of Asmandez:
Choose a planet from one of the nine sectors in the galaxy and choose your main planet.
Build the necessary infrastructure to use new resources, train new units and perform other functions.
Create your avatar, choose a clothing and a pet (optional)
Trade with other players and with intergalactic gypsies (NPC)
Attack or defend against attacks from other players.
Conquer new planets and expand into new territory.
Create or enter a federation that allows many group-based actions.
Run lots of missions (attack NPCs)
Explore the map, find and capture as many items as possible.
Collect necessary items for a federation and build the portal (Final Mission)
.
Facts
Type

Setting / Genre

Charts Position

Number of players

Project orientation

Development status

Publisher

Rounds length

Time setting

Language

Game effort

Game website

Report error / problem