Nords: Heroes of the North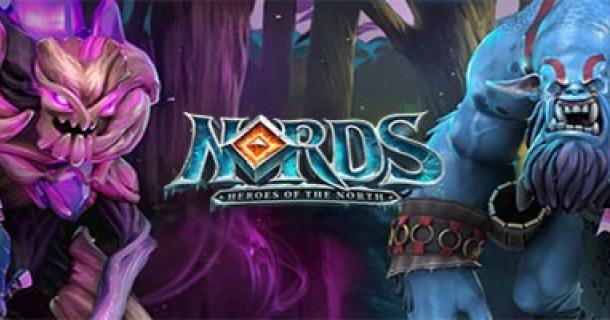 8.5
from
10
-
1
Reviews
Nords: Heroes of the North Browsergame
Nords: Heroes of the North
Game description
The vicious Ice Queen and her undead army have plunged the Norse kingdom of Shingård into eternal winter. Only through the combined efforts of the humans, the strength of the orcs and the magic of the elves can the power of the obelisks be harnessed to defend against her. As one of King Björn`s lord marshals, it`s your job to keep these three groups in your fortress from going for each other`s throats. Train them for war and send them into battle against the Cold Legions or your arch-rivals! Form alliances with other players, strengthen your fortress, gather resources, and make blood oaths to ensure that the Ice Queen`s undead armies don`t turn your home into a giant freezer.

FORTS

After the return of the Ice Queen, the various races had no choice but to band together and elect a (terribly unqualified) king - King Björn. As one of his lord marshals, your task is to build and rule your own Norse fortress, including a motley population of elves, orcs, Norsemen and dragons - none of whom like each other very much. To succeed in these hostile conditions and eternal winter, you`ll have to produce resources, build buildings and reinforcements, and train your own army in your fortress. Your neighbors will do the same - so try to stay one step ahead of them and be ready to repel their raid attempts!

BLOODWORKS

How you can stay superior to your rivals in a frozen wasteland? Knowledge is power, lord marshal. Make blood oaths with various tribes of Orcs, Elves, Northmen and Dragons to harness their wisdom and skills. Make and upgrade blood oaths to recruit new units, improve the training of your existing units, and create new infrastructure for trade and espionage.

RESOURCES

In Nords there are three main resources you need to survive Fish, Mushrooms, and Firewater! You can find all of these in your fortress, but you must cultivate them by building fishing lodges, mushroom fields, and breweries. You also need to build warehouses and breweries so that nothing goes to waste. The more your fortress grows, the more resources you`ll need. This is possible by building special buildings that increase your production or you can always raid the fortresses of your opposing lord marshals.... just make sure your army is strong enough to emerge victorious!

STRATEGY

Will you form alliances with the neighboring fortresses, or will you lay siege to them and steal their resources? What combination of Orc, Elf, Viking and Dragon units will you send to attack your enemies and how will you defend your own fortress? Which clan do you join? How you earn your glory is up to you alone, Lord Marshal! Shingård awaits you.

Facts
Type

Setting / Genre

Charts Position

Number of players

Project orientation

Development status

Publisher

Rounds length

Time setting

Language

Game effort

Game website

Report error / problem
---