Emporea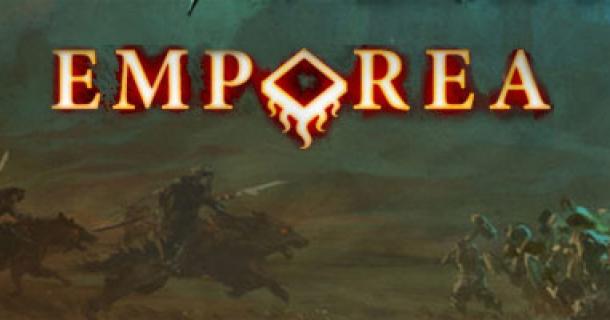 5
from
10
-
2
Reviews
Emporea Browsergame
Emporea
Game description
In Emporea, the user can choose his hero from the four Emporean races Dwarves, Elves, Orcs and Undead and decides alone on the strategic direction of his game. Thus, different paths lead to success: diplomats trade and put themselves at the head of a peaceful alliance; war-mongering commanders, on the other hand, will rather focus on the size of their armies and lead epic battles, while powerful wizards can use their magic to crush enemy armies or support allies.

48 freely placeable 3D buildings and 28 military units (each with different levels of expansion), more than 30 spells and well over 100 researches offer room for countless development opportunities in the course of the game. In addition, there are a large number of personal skills, missions and artifacts that provide the hero with more and more race-specific abilities as the level increases.

The design and visual style of the free2play MMOG, programmed entirely in Flash, are exceptionally good. Together with the fully graphical user interface and the comfortable menu navigation (with mouseover, tooltips, etc.), Emporea becomes a very special gaming experience.

A variety of communicative tools (in-game chat in real time, separate forum for closed alliances, etc.) also offers numerous opportunities to talk to your fellow players, ask questions or coordinate attacks to the second.

The persistent online world of Emporea allows up to 20,000 players per instance. The game was developed by the Slovak studio Pixelfederation.
Facts
Type

Setting / Genre

Charts Position

Number of players

Project orientation

Development status

Publisher

Rounds length

Time setting

Language

Game effort

Game website

Report error / problem