Might & Magic Duel of Champions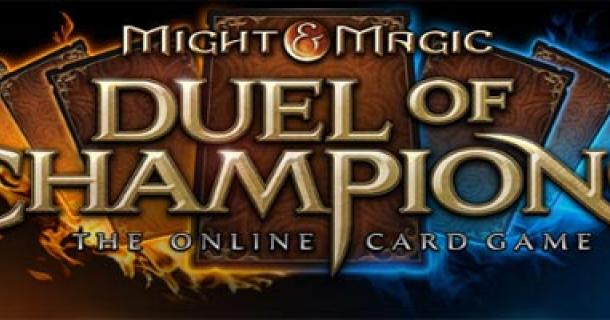 8.5
from
10
-
1
Reviews
Might & Magic Duel of Champions Onlinegame
Might & Magic Duel of Champions
Game description
Might & Magic Duel of Champions is being developed by Ubisoft Quebec for Windows PC and iPad. Players can compete online, including cross-platform, and post their achievements and progress from within the game on Facebook and Twitter. Furthermore, the game brings an in-game messaging system, guild creation and other social features.

Might & Magic Duel of Champions includes hundreds of new, detailed collectible and playing cards from the Might & Magic universe. As players develop their skills and strategies, they face off in epic battles, driven to earn new cards, strengthen his chosen hero`s army and add more abilities. Through the online store of the game, players can expand their deck of cards.


Game Objective
Bring the life points of the enemy hero to zero before the opponent can do this with your hero. To do this, you have creature, fate, event and spell cards available.

Establish your army
In each army there is 1 hero card and 5 event cards, and on the battlefield there are 16 places available to bring creatures into play. Card stacks consist of at least 56 to over 200 cards.

Choose your hero
The hero you choose determines the faction of your army . It also determines your starting levels and health points. Each hero has access to a certain number of magic schools.

Choose your events
Each player brings five event cards into play. Two are selected at the beginning of the duel and placed on the battlefield and re-determined each round.
.
Facts
Type

Setting / Genre

Charts Position

Number of players

Project orientation

Development status

Publisher

Rounds length

Time setting

Language

Game effort

Game website

Report error / problem
More games from Ubisoft Entertainment
---