Fortnite: Battle Royale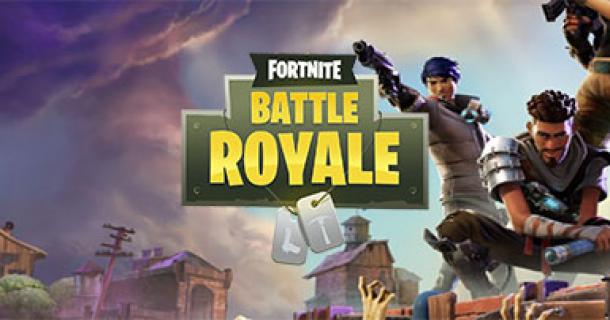 9
from
10
-
1
Reviews
Fortnite: Battle Royale Onlinegame
Fortnite: Battle Royale
Game description
Battle Royale is Fortnite`s free PvP mode with 100 players on a huge map. Battle Bus. Head into destructible worlds and put your building skills to the test in intense PvP battles. The last one left wins. Fortnite: Battle Royale is available for PC, PlayStation 4, Xbox One and Mac.

At the beginning of a round, all players jump off over the same map and are equipped only with a pickaxe, with which they can mine the building materials wood, stone and metal. The collected materials can be used to build walls, stairs and other building parts in windesteile, which provide protection from the enemies and their shots, or can be used to avoid obstacles. Weapons and other useful items are scattered around the map and can be picked up and used by the player. A larger number of items are in supply drops, called Lootdrops, which, attached to a balloon with ropes, fall from the sky towards the end of the game. There are also piñata lamas, which contain 200 materials of each type, as well as items such as potions, traps or bouncepads, and also explosive weapons, but no firearms. Crates are found mainly in buildings. Supply drops appear at random locations and contain better weapons and items. Also, vending machines stand in various places and give the player certain indicated items in exchange for resources. After a short period of time, a storm moves in on the map, shrinking the playable area in a circular fashion from outside to inside, so that players are herded together. Thus, there is practically no other option left than to face the opposing players and eliminate them in battle. This is where the building system has a great deal of importance. The shooting system is very random. The first shot with most weapons has an accuracy of 100%, which is followed by shots with variable scatter.

In Battle Royale mode, limited-time events are released every now and then, which set different special tasks at the same 100-player principle. Some examples are the 50 vs 50 mode, modes in which only certain weapons appear (e.g. sniper combat, high and explosive) or rounds in which only golden, particularly good and strong, weapons are in the game (Pure Gold).

In the Battle Royale mode of Fortnite, there is a so-called Battle Pass, which can be purchased for the in-game currency V-Bucks. The V-Bucks can be bought with real money, but also collected as a reward for missions, although this takes several months. The Battle Pass is a better version of the Free Pass, which you get for free at the beginning of the game. By means of the Battle Pass, you get a variety of cosmetic changes as the game progresses, which don`t provide any gameplay benefits.
Facts
Type

Setting / Genre

Charts Position

Number of players

Project orientation

Development status

Publisher

Rounds length

Time setting

Language

Game effort

Game website

Report error / problem