Bananenflanke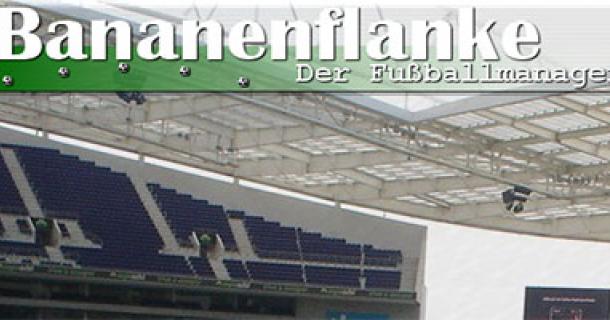 5.08
from
10
-
8
Reviews
Bananenflanke Browsergame
Bananenflanke
Game description
Play your football club to the title!

Bananenflanke is a free football manager game that is unique in the combination of the classic gameplay of play-by-email with the tactical possibilities of manager games.
As a club manager, you change your team through transfers and determine the tactics in the game. To evaluate the tension rises for all players, because even random factors can decide.
For the long-term success of your club you are responsible.

Banana flank combines the elements of responsibility, tactics, transfers, tension and chance.

Responsibility
* Develop the players in their strength
* Control the finances of the club
* The writing of press articles results in smaller additional income and attracts more spectators to the stadium

Tactics
* The teammates correctly assess and use the available goals targeted
* The training of the players correctly dose, because hrteres training also leads to more injured

Transfers
* Transferpoker with other managers are the wrze, I get the right player and for what price?
* the transfer list allows instant purchase or even offers at a fixed price

Suspense
* Waiting for the evaluations twice a week
* Do I find a young star for the youth team at the Bolzplatzsphen?

Random factors
* the set goals do not always decide - the strong teams can get additional goals. The probability but you can estimate.
* Player upgrades takes place in good form - but not sure but only with probabilities.

The game and the creators
* Banana flank is a game for everyone. Whether you log in briefly and only his tips for the upcoming games, or whether you spend hours with the squad planning: for everyone there is something.
* A total of over 69 leagues on the continents of Europe, South America, North America and Asia / Oceania are currently integrated in Bananenflanke and playable.
* In addition to the classic national championships and cups, various international competitions for professionals and youth as well as friendly matches are held.
* Animal support there is also. In memory of the real octopus Paul performs at Bananenflanke the virtual octopus Paul his services as Okrakel of the future results.
* A season at Bananenflanke lasts about 12 real weeks. The evaluation of the league games is always evaluated on Sunday evenings, the evaluation of the cup games on Wednesday evenings.
* Free teams are supervised by the module `artificial intelligence` when setting goals - partly so well that the AI also already won the Spanish championship
* A dozen association managers supervise the operation, new managers are helpfully supported in the forum at any time with tips and hints.
* The game is constantly evolving, if necessary, more leagues and even continents are opened

What is also to be emphasized, banana flank is free of advertising and free of charge on principle; premium accounts are an absolute no-no.
Kmpfe you to the title.
Facts
Type

Setting / Genre

Charts Position

Number of players

Project orientation

Development status

Publisher

Rounds length

Time setting

Language

Game effort

Game website

Report error / problem