Vainglory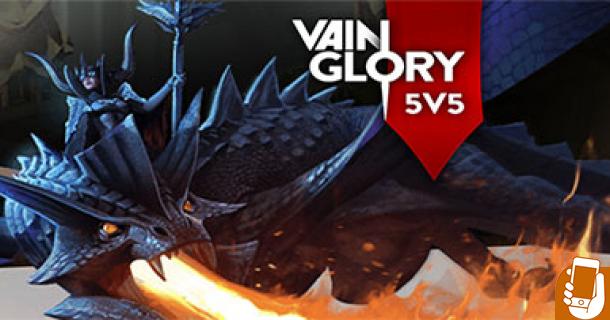 8.7
from
10
-
1
Reviews
Vainglory Mobilegame
Vainglory
Game description
Play the free PvP moba in real time with friends or alone. Dragons, epic heroes & a global community of allies for your team! Play friendly or competitive games, from 5-minute KEILEREIEN to full battles in the 5V5 battle arena.

At Super Evil, we believe that every smartphone is a next-generation mobile console, and mobile gamers deserve games that are as stratetically & powerful as PC games. Experience the most powerful mobile game engine ? and the most fun you`ve ever had on a mobile device. If your current game has been slimmed down for mobile, you deserve better. If Evil, then Super!

Friendship, KEILEREI & Ranked modes
Vainglory offers real-time MOBA games with &against bots or real players. Whether you want to rank up with your guild or just have five minutes of fun, Vainglory has a game style for you.
More than 37 playable heroes &many skins
Play heroes with many different themes &game styles. Make brilliant moves as a killer carry. Attack from the shadows as a menacing jungler. Put away damage and save your friends as a Captain on the front lines. Vainglory offers intriguing heroes for every player ? and a hunt for skins that are unlocked through play, not money.
Touch controls and E.V.I.L. engine for mobile devices
Vainglory`s game engine, developed exclusively for mobile devices, enables fantastic team battles at up to 120 frames per second. No flabby, imprecise joystick controls that make aiming difficult. Vainglory`s pinpoint touch control under 30 ms responds exactly the way you need it to win. And because all you have to do is tap, attacks, moves, and use of awesome abilities are super easy.
Guilds &teams
Looking for teammates? With Vainglory`s `Find Guild` feature, you can easily find a suitable team for you. Create a team to level up as a group, or play with your guild for more rewards & fun.
Chests &Missions
With each Vainglory game, you`ll progress and collect loot that you can use to open chests, unlock skins &hero talents. If you`re lucky, you`ll even hit one of the massive jackpots!
International, famous mobile eSports scene
Learn from the pros and experience some of the best games you`ve ever seen ? and if you`re one of the best, travel the world and compete for big prizes!
Lively community
Vainglory`s global community of active players speaks 14 different languages. Follow Vainglory`s official social media channels for the latest news and announcements!
Facts
Type

Setting / Genre

Charts Position

Number of players

Project orientation

Development status

Publisher

Rounds length

Time setting

Language

Game effort

Download App

Report error / problem