Sagaverse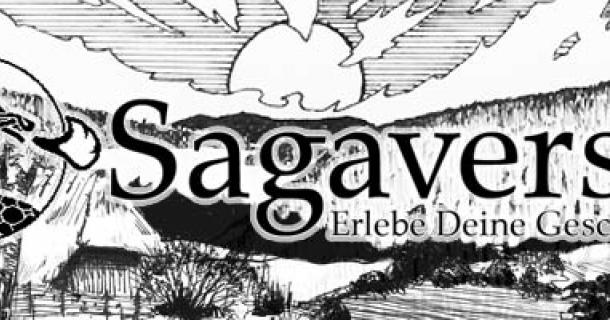 10
from
10
-
2
Reviews
Sagaverse Browsergame
Sagaverse
Game description
Your story begins on your uncle's farm. Life is hard, and there are always fights with your uncle's biological children. Your courage and fighting spirit always lead to problems with the other inhabitants of the farm. To make matters worse, you live in an uncertain time: Harald Strubbelhaar has sworn to the beautiful Gyda not to cut his hair until he has subjugated all of Norway. He raises troops and increases the taxes. Despite your young age, you are supposed to go with him into battle. Your uncle is not at all enthusiastic about this and wants to leave you on the farm. The only question is whether you want to do him this favor or rather go out into the world and experience adventures...

Sagaverse is quite different from other browser games: it reads like a book and plays like a real role-playing game. A neologism of gamebook, virtual world, historical novel and role-playing game, Sagaverse offers:

-a unique system of traits and skills.
-an epic, individual story that adapts to your choices
-drag "n drop item management
-A dynamically generated map
-A plethora of recipes, items, achievements, quests, tasks, locations and opportunities
-an ever-expanding, historically accurate world
-a dynamic economic system
-a crafting system, where every item that exists in the world can be built and disassembled by you.
-and all this for free, of course

Sagaverse is a whole world: Travel the Sagaverse and explore the world of the Vikings and medieval sagas. Meet historical figures and experience their stories up close. Build items, acquire resources, learn recipes and stories, gain wealth and compete with other players for fame and glory.

Sagaverse is a story: In addition to traveling the world, each player has their very own saga developed along their choices. What kind of guy you really are is revealed only by the choices you make throughout your life. Are you a quarrelsome berserker, a wise wizard, a clever merchant, a skald, a priest, a beachcomber, a thief, a peasant,...? A unique system of skills and traits keeps track of your choices and always shows you which direction your journey is heading.

Sagaverse is always more: the game is constantly evolving. Every week new locations, quests, recipes, achievements, items, features, stories, NPCs and players are added.
Facts
Type

Setting / Genre

Charts Position

Number of players

Project orientation

Development status

Publisher

Rounds length

Time setting

Language

Game effort

Game website

Report error / problem