Ere Medieval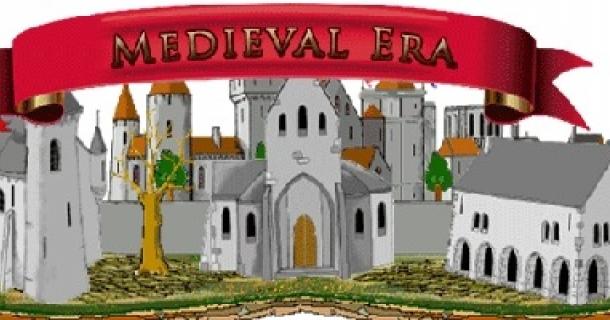 9.6
from
10
-
1
Reviews
Ere Medieval Browsergame
Ere Medieval
Game description
Medieval Era is a browser role-playing game that will take you to Europe, in the year 1320. The old German lands are divided into many duchies, counties and enclaves. Long episodes of war have left their mark, but now it is time to exchange despair for success.
A new era of prosperity begins and you can be a part of it. Explore new cities, join like-minded people and take your destiny into your own hands: only you decide who you are. Are you the strong rebel or the one who pulls the strings safely in the background?


The Holy Roman Empire, beginning of the 14th century: all the counties and duchies, dioceses and abbeys, imperial cities and villages are battered by wars and crop failures, famine and natural disasters and have been struck by the Black Death of the plague. Vast stretches of land have been depopulated and are waiting to be repossessed and populated. In Medieval Era, you play a character in the time of growing tensions.

A group of fugitives and daring adventurers had made it to the Kingdom of France in the summer of 1318 to the Duchy of Champagne, where the Duke gave them the rule of Bar to resettle. In a very short time, a flourishing German enclave was created in Champagne, which attracted more and more people.
Finally, three large groups gathered there to migrate home to the Holy Roman Empire and rebuild duchies and cities there.
One following took possession of the Archbishopric of Trier, where since then the Archbishop has been the secular and spiritual leader in Trier and Koblenz, taking care of the welfare of his subjects. Another troop went to the Duchy of Hesse-Nassau to repopulate the cities of Wiesbaden and Saarbrücken. And finally, the third group moved to the Electoral Palatinate to help the old cities of Worms and Speyer to flourish again.

In Medieval Era, you are the master of your fate. This is the story of four different regions of the Electoral Palatinate, the Duchy of Hesse-Nassau, the Archbishopric of Trier and the enclave of Bar (Duchy of Champagne). Each of them with its own peculiarities and its own unique breed of people. Where will you try your luck? How will you change history?


note: the language of the site is standard french. HOWEVER, THIS CAN BE CHANGED TO GERMAN BY HOVERING YOUR MOUSE OVER THE FLAG ICON.
Facts
Type

Setting / Genre

Charts Position

Number of players

Project orientation

Development status

Publisher

Rounds length

Time setting

Language

Game effort

Game website

Report error / problem