Ratten Online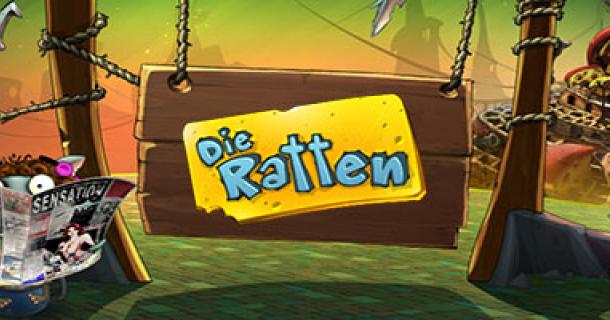 1
from
10
-
1
Reviews
Ratten Online Browsergame
Ratten Online
Game description
The Rats Online is a browser game that can be played online for free. In this browser game, the player slips into the role of a rat leader who helps other rats to find the way to the inexhaustible cheese paradise.

In the year 2056, all cheese supplies are exhausted, the rodents of the world fight for sheer survival. Every rat dreams of one day finding a gigantic refrigerator stuffed with the most delicious cheese in the world. This is also your dream in the browser game The Rats. But the road to get there is long and rocky. The cheese supplies are almost exhausted, and the rat gangs are struggling to survive. Since they have a ravenous appetite for delicious cheese, it`s only a matter of time before they get the idea to steal each other`s cheese.
But without you, there is a hopeless mess in The Rats Online. So that you too can feast on enough wonderful cheese, you must show your rats how they most successfully plunder the neighborhood.

You supply your own rat family with delicious cheese. This will make the little ones stronger and stronger, learn new skills and increase your shelter by banging their heads against a wall. Once a wall is gone, you gain access to another area. There you`ll find gifts, treasure chests and dungeons, for example. You`ll also be able to cross rats. If you`re clever about it, you`ll be happy to have offspring with two or more special abilities. The rats are also available for iOS and Android.
Facts
Type

Setting / Genre

Charts Position

Number of players

Project orientation

Development status

Publisher

Rounds length

Time setting

Language

Game effort

Game website

Report error / problem
---