Rangers of Oblivion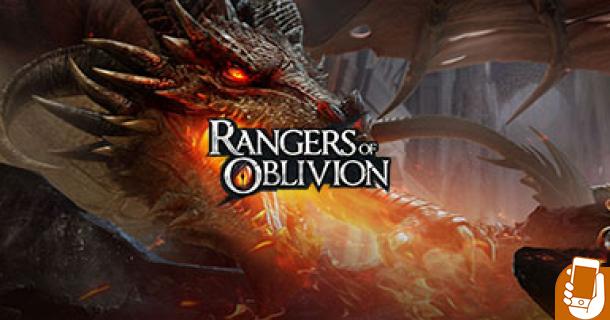 8.3
from
10
-
1
Reviews
Rangers of Oblivion Mobilegame
Rangers of Oblivion
Game description
Team up with other players or go it alone and take down hundreds of wild beasts and monsters. Explore the diverse wilderness of Malheim and face its challenges along the way, whether you`re a newbie or a seasoned ranger.

An open game world
Plunge into real-time combat with completely free camera control and be captivated by the world of Rangers of Oblivion. Master 6 unique weapon types: Greatsword, Lance, Longbow, Twin Blades, Staff and Gauntlets. Hunt, defeat and loot monsters to craft better equipment and take down increasingly powerful enemies.

Next-Gen Graphics
Dive into a detailed 3D fantasy world and its ever-changing environment brought to life by day/night changes, the weather system, tides, lush vegetation and even snowstorms.

A variety of game modes
Try your hand at many different game modes and push your limits. In "Speed Hunt" you will test your combat skills, in "Expedition" you will have to rely on your survival instincts and in "The Lost Island" you will explore the unknown in search of ancient treasures. More than 10 different game modes are available for you to choose from as an elite ranger.

A living world to explore
Live the story of a legendary ranger in the lands of Malheim, where you can do much more than just hunt. You can trap wild horses, search for hidden treasure, go fishing, cook exotic dishes, and so much more.

Create your character
Customization options open up to you right from the start with extensive character creation. Watch your appearance change from novice to master as you level up and get better and better equipment. And if you really get bored, you can also change your appearance completely with one of the in-game costumes: From a nasty pirate to a high-tech assassin, everything is possible.
Facts
Type

Setting / Genre

Charts Position

Number of players

Project orientation

Development status

Publisher

Rounds length

Time setting

Language

Game effort

Download App

Report error / problem