Lineage 2: Revolution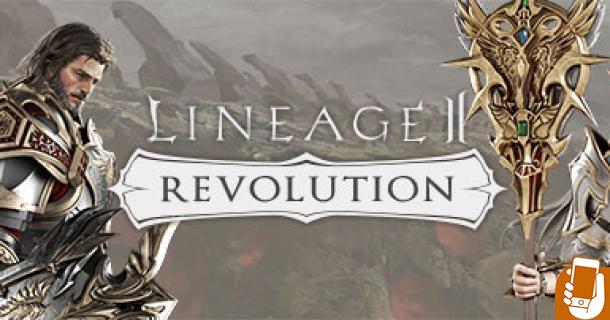 8
from
10
-
1
Reviews
Lineage 2: Revolution Mobilegame
Lineage 2: Revolution
Game description
The fall of the Elmoreden Empire ushered in an age of darkness. The various territories proclaimed their independence from the empire and engaged in bloody slaughters, each seeking to gain dominion over the lands. Of these, one in particular struck fear into the hearts of the others. It was the powerful Dark Brotherhood, led by Beleth, the black wizard.

The Dark Brotherhood held that authority comes from fear, awakening power in the weaker, and they began to conspire secretly to wreak havoc in the world. It was they who convinced the haughty Emperor Baium of Elmoreden to build his Tower of Insolence. But before evil and Dark Energy could invade the land, the Dark Brotherhood was opposed by Hardin, a powerful warlock and the only one who could stand up to Beleth.

Hardin had been keeping an eye on the Dark Brotherhood`s machinations for some time, and he succeeded in thwarting their plans. But his efforts alone were not enough to permanently repel the Dark Brotherhood`s attacks, and so he decided ... And so the Silver Light Mercenaries were brought into being. As the story progresses, a new chapter begins as the main character joins the Silver Light Mercenaries by chance.

The following races are available for the main character to choose from:


The Humans, a creation of Gran Cain, have balanced stats and adapt quickly to any class.The Humans worship Einhasad, the Goddess of Light.
Einhasad formed elves from water; she made them nimble and light on their feet.
They are under the protection of the goddess of water, Eve.
The dark elves understand dark magic. They worshipped the goddess Shilen until the decline of their race caused them to lose faith.
Inhasad created the dwarves from the land. They are skilled and strong. They worship Maphr, the goddess of the land.
Facts
Type

Setting / Genre

Charts Position

Number of players

Project orientation

Development status

Publisher

Rounds length

Time setting

Language

Game effort

Download App

Report error / problem