My Free Zoo mobile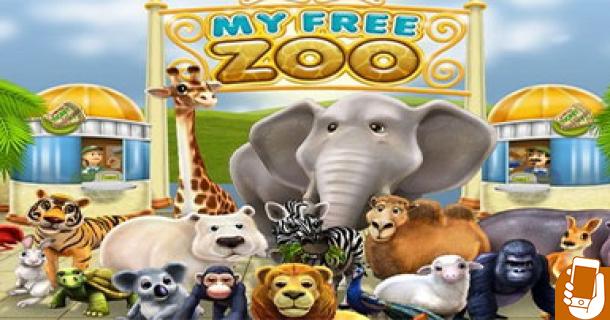 7.6
from
10
-
1
Reviews
My Free Zoo mobile Mobilegame
My Free Zoo mobile
Game description
In My Free Zoo mobile you`ll open your virtual zoo. You build completely different enclosures, put exotic animals in them and decorate everything according to your mood. This way you`ll attract numerous visitors to the zoo and increase your income. Experience the entertaining zoo game fun and download the app now for free. You can expect an impressive game with many great features. In the course of the game you expand and beautify your zoo. Among other things, you can care for animals, breed animals and make virtual friends with other players. The greater the variety of animals in your zoo, the more visitors you will attract. This will also increase your Zoo Dollar income. You can invest the money you earn in the expansion of your zoo. As a browser game, My Free Zoo has already thrilled the masses ? now everyone can become a successful zoo director with a smartphone and tablet. The cute animals, the wonderful setting and the many zoo game features will inspire you right from the start. The selection ranges from grassland to ice and rock enclosures to water enclosures. They can also be equipped with watering troughs, feeding troughs and toys for the animals. My Free Zoo mobile is the perfect game app for anyone who has ever wanted to run their own zoo. Lovingly animated animals like monkeys, reptiles and felines complete the zoo experience. If you love building games and are a fan of business simulations and don`t want to miss out on great graphics, My Free Zoo mobile is an absolute must.

My Free Zoo mobile is a standalone game. There is no connection to the browser game My Free Zoo. Thus, the animal games app offers you the ideal fun on mobile devices for on the go.
Dive now into the magical zoo games world. Explore the possibilities to create your own zoo. The diverse animal game features include:


a graphically stunning Zoo Games setting
entertaining social gaming features
a large selection of animals that is constantly being expanded
regular updates and new features
exciting story quests
cute animal animations
extensive game features, with which you can care for animals and breed animals
an intuitive control
great events and animal game actions


Experience My Free Zoo mobile and download the app now for free on your tablet or smartphone. The game has been especially optimized for tablet. On a smartphone it can also be played. However, the display is somewhat smaller there. Discover the virtual animal games fun and dive into the fascinating world of My Free Zoo mobile now. Open your own zoo. Prove your skills as a zoo director. Right after the download you can start building enclosures, putting animals in them, caring for animals and welcoming the first visitors to your zoo.
Note: My Free Zoo mobile is a standalone game app and cannot connect to existing accounts in the browser game of the same name.
Facts
Type

Setting / Genre

Charts Position

Number of players

Project orientation

Development status

Publisher

Rounds length

Time setting

Language

Game effort

Download App

Report error / problem
---