Galiator Trader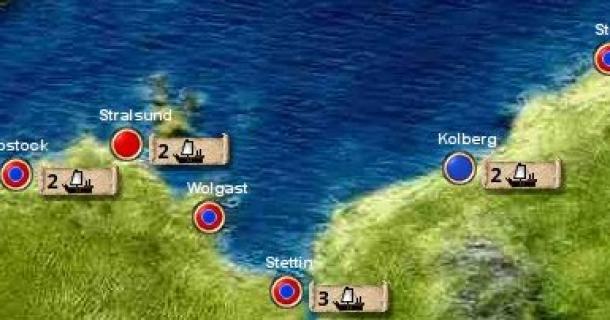 9.4
from
10
-
3
Reviews
Galiator Trader Browsergame
Galiator Trader
Game description
The player is faced with the challenging task of proving his skill in trading in the North and Baltic Sea regions between London and Novgorod. As the player builds up his empire, additional game elements arise, which present him with new tasks. Galiator Trader is not a pure trading simulation, but offers in addition to numerous construction elements a corresponding portion of action and strategy.

Starting as an ambitious grocer in one of the currently 64 cities. In the possession of the fresh dealer are a Schnigge and 15,000 gold pieces in cash. Through the purchase and sale of goods in the various cities, fulfillment of orders, or treasure hunts increases its own assets piece by piece. The construction of their own production facilities boosts the economy and allows the cities to grow to unimagined sizes.

The complete economy with currently 24 goods and 23 production facilities is controlled and controlled exclusively by the players, except for a small basic production. The prices are controlled by supply and demand, the demand in turn by the number of residents in each city.

The development of the game, as well as the whole drum around is documented in the blog, and can also be commented by anyone. Ideas, criticisms, suggestions or other can be left in the blog / forum.

Current features:
- 64 different cities
- 24 trade and producible goods
- 23 production buildings from grain farm to ropery
- 3 ship types
- enterable urban buildings
- freely movable maps
- freely movable 3D ISO city view
- construction of the cities and determination of the appearance by the players
- free ship travel, from any to any point on the map
- piracy and other illegal actions.
Facts
Type

Setting / Genre

Charts Position

Number of players

Project orientation

Development status

Publisher

Rounds length

Time setting

Language

Game effort

Game website

Report error / problem