Dorfstern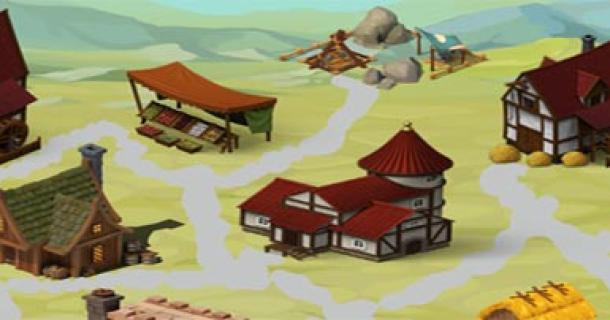 5.5
from
10
-
2
Reviews
Dorfstern Browsergame
Dorfstern
Game description
Dorfstern is a classic OLD building simulation game. Play for free on your cell phone, PC or tablet. You build your own buildings, stables and fields in this construction simulation game. Plants and harvests in the fields. Processes his were further in the bakery and tavern. You build a city gate and erect city walls around the settlement, so that you are better protected against attacks. Found or ask to join a guild and fight together with friends against other guilds. As in real life, in Dorfstern the village idiots (inhabitants) have their own story. Read the stories of your village idiots (inhabitants). Each village idiot also has a gender as well as: Energy, Faith and Strength. These drop off depending on the activity. Bring them back to peak performance and have them diligently plow the fields....

There are currently over 34 buildable buildings:

1. city hall
2. city wall
3. hospital
4. church
5. smithy
6. house
7. watchtower
8. field
9. cornfield
10. grain mill
11. chicken coop
12. well
13. cowshed
14. butcher shop
15. butcher
16. market
17. gold mine
18. stone mine
19. wood
20. food
21. salt mine
22. carpenter's workshop
23. forest
24. campfire
25. tavern
26. menu
27. trader
28. building yards
29. copper mine
30. iron mine
31. bots jetty
32. boats
33. sheepfold
34. ruin with quest

...and the next explorable map No.4 of a total of 31 will come in the next days.
New areas and buildings and actions will be added all the time.

It starts in the year 1480 on the 3rd of August and we are in a valley surrounded by forests. The situation threatens to tip over and the Battle of the Hamme is lost to an army of knights under Gerhard the VI of the free Dithmarsch settlers. You determine the course from now on and can still change history. First you have to hire new inhabitants, who collect gold, food, stone and wood for you. For each production you need one inhabitant. First collect a lot of food and gold to be able to hire more inhabitants and then expand your buildings into your own settlement. When constructing buildings, the energy from the inhabitant will decrease. This can be increased again once your own church is built. To give inhabitants power, strength or faith again, you can buy various potions in the church with your collected gold. The church and many other buildings have to be built by you! You can create a medieval guild as soon as you have fulfilled the requirements, or you can join another medieval guild.
Facts
Type

Setting / Genre

Charts Position

Number of players

Project orientation

Development status

Publisher

Internetservice O. Dumler

Rounds length

Time setting

Language

Game effort

Game website

Report error / problem