Evergore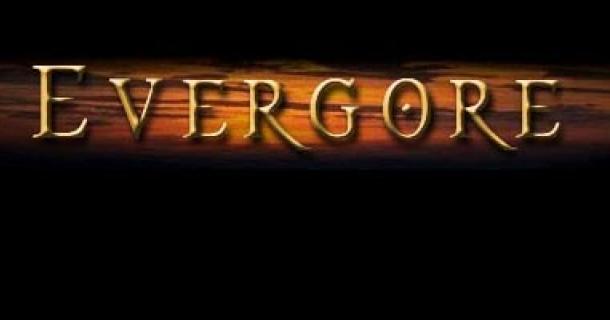 7.12
from
10
-
24
Reviews
Evergore Browsergame
Evergore
Game description
In Evergore you slip into the role of heroines and heroes created according to your own ideas.

Various skills in combat and crafting are gradually increased through their use. Equip yourself for battle, create a hunting party and find comrades-in-arms with whom you'll go into the wilderness to defeat and hunt monsters. Trade with your friends, buy upgraded equipment at the markets or craft it yourself in a crafting building in town. Travel the world and explore different places, create your own guilds, build settlements and expand them into massive cities. Form alliances, join forces with others to outdo your enemies.

But dangers also lurk, endangering your achievements. Hordes of marauding monsters roam the land, besieging cities to destroy them. As a craftsman, you can maintain the buildings of your settlement or face the horde in battle to drive them away.

But hordes are not the only threat to your settlement. Thieves and saboteurs can steal goods and destroy buildings if they can sneak past the guards on your walls. Competition between guilds and their cities, as well as other incidents, lead to conflicts and even wars. Often diplomatic solutions can be difficult to find and then the shadow of war will pass over the land and devastation and sieges will destroy entire cities or temporarily shut down their thriving economies. But even wars come to an end and the face of once great cities is rebuilt in sweaty labor, and from ruins new centers arise where heroes can meet and enjoy their glory.

Are you a brave fighter in heavy armor, armed with axe or sword? A skilled archer with a deadly dagger? Are you magically gifted, burning your enemies with flame spells, or even a healer, tending to the wounds of your friends? Perhaps you are a thief who steals from settlements? A brigand who raids hunting parties? The biography is written by a hero in Evergore through his deeds and adventures with his companions.

Welcome to the world of Evergore!



Evergore is a browser game, which means that you only need an account, Internet access and a web browser to play. This way you can play Evergore anytime and anywhere there is internet access.

Evergore is a dynamic online game and is constantly being improved. Therefore, please note that the content may change at any time. We are constantly striving to expand the game. Therefore, we would also like to ask you to report any errors that occur to us immediately.
Facts
Type

Setting / Genre

Charts Position

Number of players

Project orientation

Development status

Publisher

Rounds length

Time setting

Language

Game effort

Game website

Report error / problem