Escaria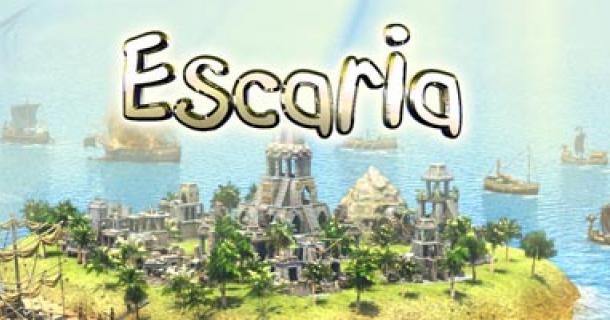 6.29
from
10
-
8
Reviews
Escaria Browsergame
Escaria
Game description
Escaria presents itself visually flawless and invites you to build, research and tactics. With many new ideas and an innovative concept, the developers of INQNET have created a new type of strategy browser game.

At the very beginning you get your own island in Escaria. This is to develop and beautify. A small starting package is there "s of course, to make it easier for you to get started. A few resources in the form of food, wood and a population that quickly expands. Now you start to build up your economy and create various buildings. Create cultivable fields for forest, grain and luxury goods. Then the well-being of your islanders is taken care of. There will be three races in Escaria later on: Romans, Vikings and natives. The latter does not exist in the beta round yet.

On a sea map you can see where you have already been everywhere with your island. Yes, the islands actually move across the sea. There are also trading stations marked on the map. These are important to exchange raw materials with other players.

An interesting element in Escaria are the island springs. They generate new island parts at regular intervals. If you stay a while in the vicinity of such a source, you will certainly find a nice piece of land. You can also expand by attacking other island owners and conquering their land. To be able to carry out such a conquest campaign successfully, you need of course a fleet.

But keep in mind that in Escaria also your island can be the target of an attack. Send your ships therefore rather on patrol. In addition, of course, a guild system may not be missing in this browser game.

In addition to the usual ranking of the best players, various awards are also awarded every week. According to the developer, players thus have the opportunity to see which island lord has been the most skillful in Escaria.
Facts
Type

Setting / Genre

Charts Position

Number of players

Project orientation

Development status

Publisher

Rounds length

Time setting

Language

Game effort

Game website

Report error / problem