Dungeon Worlds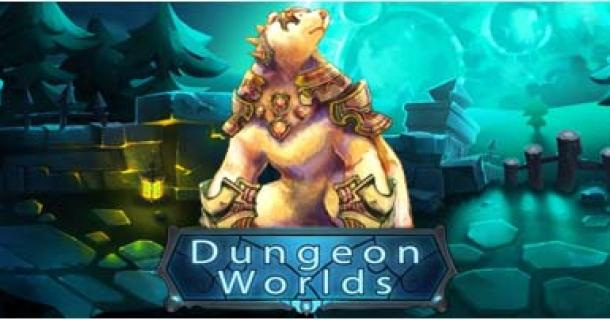 9.76
from
10
-
5
Reviews
Dungeon Worlds Browsergame
Dungeon Worlds
Game description
Dungeon Worlds is a fantasy role-playing game with a large number of options. Right at the start, you choose from three different classes. Once you've chosen a class, you're already in the action and have to improve your avatar. There are numerous options available for this.

First of all, you should take a look at the different adventures. There you can quickly get experience and gold. The experience is important for the avatar to rise in level. A higher level gives you better items and other bonuses. In addition, depending on the adventure, you also get raw materials with which you can upgrade your items or your avatar level. All adventures take a certain amount of time, but you can skip them with travel crystals. At the beginning you already have 10 travel crystals and can complete 10 adventures directly! Further travel crystals can be obtained randomly during the adventures as a reward.

As soon as you have no more travel crystals and have to wait for the end of an adventure, you can switch to the companions, for example. You have a total of 4 companions. They collect experience, gold and training crystals for you permanently! Training crystals are needed to improve the companions.

Another way to level up your avatar is the dungeon system. Here there are numerous dungeons, which you can fight with your avatar or also with your pet. Once a dungeon is defeated, a large amount of experience points and gold awaits you! In addition, you can also get raw materials and travel crystals here.

But before you venture into the dungeons, you should equip yourself with current items at the merchant. If this is also done, the own village is already waiting! Here you can expand various buildings. A large part of the buildings is important for the guild system, where you can join up with up to 50 players, fight together in dungeons or against other guilds in large battles.

Dungeon-Worlds is a free online role-playing game and offers you a variety of different features:
Classes: Choose between 3 classes, warrior, mage or assassin!
Pets: Catch different pets, train them and fight with them against other players or against dungeons!
Companions: Each player has 4 companions that can be leveled. Your pets earn experience and gold at any time!
Adventures: Go on different adventures and collect resources to upgrade your items or increase an avatar level!
Dungeons: Differentdungeon systems provide you with an infinite number of dungeons!
Village: Build your own village and support your guild with different benefits!
Mine: Collect gems in the mine to make your items even stronger!
Guild: Fight with up to 50 players against other guilds or guild dungeons. Collect guild points in the guild pit and upgrade all guild upgrades!
Facts
Type

Setting / Genre

Charts Position

Number of players

Project orientation

Development status

Publisher

Rounds length

Time setting

Language

Game effort

Game website

Report error / problem