Citys Life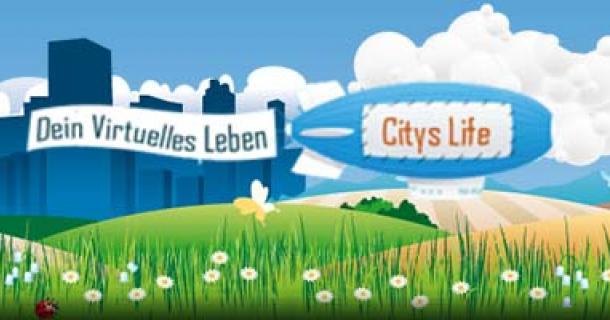 6.14
from
10
-
22
Reviews
Citys Life Browsergame
Citys Life
Game description
The simulation browser game CitysLife gives you the chance to live a second life in a virtual world, where everything goes according to your ideas. Of course, when playing CitysLife you have to fulfill the basic needs of your virtual self and, for example, make sure that your character always has enough money and food, but you can also have a lot of fun here, make your free time interesting and, for example, go to the movies or to the gym.

In this context, interaction and cooperation with other players in the simulation browser game CitysLife plays a big role and here you can plan and design your everyday life in the virtual world together with the other players.

You start small and in the beginning you have to keep your head above water with a not particularly lucrative job with a modest income, but of course you also have the chance in the life simulation browser game CitysLife to work your way up in the social hierarchy with a little skill and good tactics.

Just like in the real world, money always plays a role everywhere in CitysLife, but everything happens a little faster here than in real life. Every day, amounts such as the monthly rent, the salary from your job or direct debits from purchases are posted from your virtual account and you have to keep track here and make sure that you somehow make ends meet.

At the beginning of the game you can even go begging if you do not find a job or your salary is not enough, but you should make use of this option only in an emergency, after all, you want to develop into a respected citizen and not a ridiculed homeless.

Later in the game, you will get better job offers and you can also train yourself to have it so easier in the professional world. You can spend the money you earn on sporting events, going to the cinema and other free-time events, but you should also put something aside and invest in real estate, for example, because if you rent out apartments yourself, you can secure a good income without having to work at all.

If your real life is too monotonous for you or you simply want to experience something new, you should hesitate no longer and sign up now for CitysLife! Escape from your everyday life, play CitysLife for free and fight for your place in society!
Facts
Type

Setting / Genre

Charts Position

Number of players

Project orientation

Development status

Publisher

Rounds length

Time setting

Language

Game effort

Game website

Report error / problem