CityConflict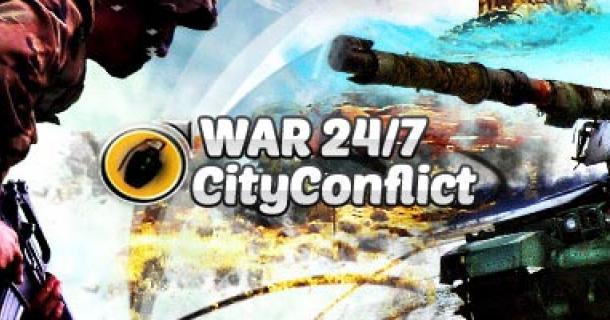 10
from
10
-
1
Reviews
CityConflict Browsergame
CityConflict
Game description
CityConflict is a free multiplayer strategy browser game set in the present/modern era, with a focus on a strategic approach. You start as the mayor of a small city and work your way up in your career to become the president of an entire nation.
You manage all domestic activities, from resource production to military or diplomatic relations. In CityConflict, there are no limits for you as a ruler.
Throw yourself into heavy battles and rewrite world history!

Features:
3 different factions
Trade opportunities (world market) Exchange resources with players from all over the world
Alliance chat, forum and diplomacy
Medal system Win up to 4 medals each week in categories like attacker, defender, advancer and robber of the week.
Easy to use All important information about your city (empire) can be found at a glance, no information is lost.
Commander system Promote one of your soldiers to the commander of your army and enjoy the advantages of the commander.
10 different units (for now)
Weapon research Improve your soldiers and make them stronger than ever, with additional upgrades for weapons and co.
Armor research Develop new helmets, bulletproof vests and new technologies to increase resistance.
Large ranking system Rankings for attackers, defenders, cities, commanders and more.
Tutorial system Super easy entry through the tutorial system, everything is explained to you essential.
Battle reports
News system
Farm lists
Own links
and much more.

In the future:
Worldmap Improved Map
Alliance vs Alliance battles, compete with your alliance against other alliances and prove your skills.
World Events The goal is to create an interactive world where not only players decide about the areas on the map.
Daily Tasks Better known as Daily Quests
Archival System Earn achievements and collect badges that distinguish your skills.
League system More information to come later
Rebel system

Of course, there are not many new features listed here yet, because we don't want to reveal too much, but you can be prepared for more new features.
Facts
Type

Setting / Genre

Charts Position

Number of players

Project orientation

Development status

Publisher

Rounds length

Time setting

Language

Game effort

Game website

Report error / problem