Alterworld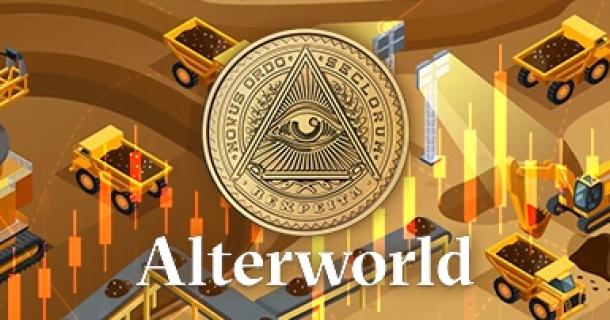 10
from
10
-
4
Reviews
Alterworld Browsergame
Alterworld
Game description
Alterworld opens the gates to a realistic universe in which strategy and economics merge in a masterful way. As an ambitious manager, you'll build your own economic empire by controlling a large number of factories, mines and research facilities. Discover the importance of careful planning, strategic resource management and market sense in a dynamic virtual economic world.




Realistic economic mechanics
Alterworld
brings you closer to the reality of economics by allowing you to produce virtual resources and trade on a lively stock exchange. The thrill of stock market trading is intensified here, as the goods you create have real value and can be exchanged for Goldmark, the unique game currency.
Build and Optimize Your Empire
From the iron ore mine to the fusion power plant, from the fuel refinery to the sawmill - you have control over every stage of the production chain. Intelligent inventory management and strategic decisions are crucial to the success of your economic empire.
Exceptional buildings
Refine your economic strategy with special buildings like the Development Center, Research Center and AI Center. These buildings not only add momentum to the construction and upgrade of your infrastructure, but also open the way to breakthrough technologies that can revolutionize your production chain.
Real money trading with the Goldmark
At
Alterworld
's virtual stock exchange, your economic power takes on a new dimension. Here you can exchange your goods for Goldmark and use this real value in the real world. It's up to you to prove your entrepreneurial skills and get the most out of your trading.
Alterworld awaits you. Immerse yourself in a world where your strategic decisions and economic skills can lead you to become the most successful entrepreneur!
Facts
Type

Setting / Genre

Charts Position

Number of players

Project orientation

Development status

Publisher

Rounds length

Time setting

Language

Game effort

Game website

Report error / problem