World of Warships Blitz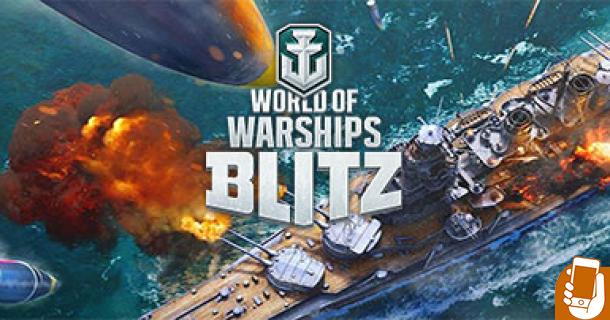 8.4
from
10
-
1
Reviews
World of Warships Blitz Mobilegame
World of Warships Blitz
Game description
World of Warships Blitz is a free-to-play mobile action MMO game from Wargaming and is based on the PC version of World of Warships. World of Warships Blitz is a mobile free-to-play action MMO that takes players into exciting naval battles. In the process, captains have numerous options at their disposal with more than 90 well-known ships, four different ship classes and a large selection of usable upgrades for the ships. The virtual battles take place in oceans around the world, pitting players against each other on strategically designed maps inspired by real-world locations in the Atlantic, Pacific and Arctic Oceans.

The 7-vs.7-Battles are optimized for mobile platforms and allow players to experience the speed and stealth of destroyers, the endurance and firepower of battleships, the maneuverability and agility of cruisers, and the tactical capabilities of aircraft carriers in a new gameplay experience. World of Warships Blitz takes the military shooter into new, uncharted waters, creating an unprecedented naval battle experience on mobile devices.

World of Warships Blitz transforms the concentrated strategy and action of World War 2 naval battles on PC into a highly immersive and lightning-fast gaming experience on smartphones and tablets. From now on you can take command of capital ships from the USA, Japan, Russia, the Soviet Union and Great Britain. A wide range of battleships, cruisers, destroyers and even aircraft carriers are at your disposal. You can jump right into epic as well as fast-paced 7v7 naval battles full of action, wherever you may be!

A true free-to-play game. No timers, energy bars or fuel: you can play as long as you want, wherever you want.
Facts
Type

Setting / Genre

Charts Position

Number of players

Project orientation

Development status

Publisher

Rounds length

Time setting

Language

Game effort

Download App

Report error / problem