Supremacy 1914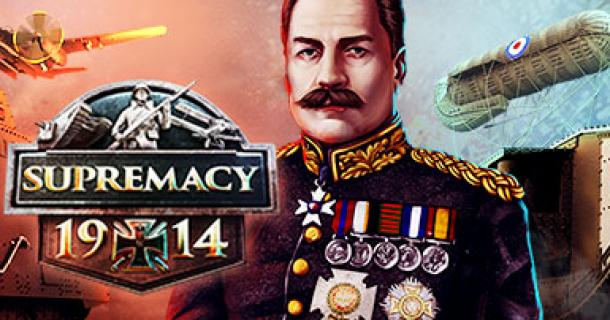 5.17
from
10
-
48
Reviews
Supremacy 1914 Cross-Platform
Supremacy 1914
Game description
In Supremacy 1914, the player becomes the head of a powerful nation in the tense Europe after the turn of the century. He faces the challenge of becoming the unchallenged ruler of the entire continent through skillful diplomacy or simply the strength of his glorious armies.

Bold battles and the skillful building of a flourishing infrastructure lay the foundation for victory. Unrestricted power, however, is reserved for the one who makes the most intelligent and powerful alliances.
Supremacy 1914 is a real-time strategy game for up to 30 friends. A complex AI makes the game fun even for rounds with fewer participants. The duration of the rounds varies from four to eight weeks. The game is played on a map on which units move continuously and not in tables, as in most browser games.

The strategy game from Bytro Labs has already recorded over 2 million registrations. Completely free of charge, strategists can play private rounds with friends or against competitors around the world.

In 2009, Supremacy 1914 was awarded the Audience Award in the browser game of the year competition.
Facts
Type

Setting / Genre

Charts Position

Number of players

Project orientation

Development status

Publisher

Rounds length

Time setting

Language

Game effort

Game website

Download App

Report error / problem
---