Steel Legions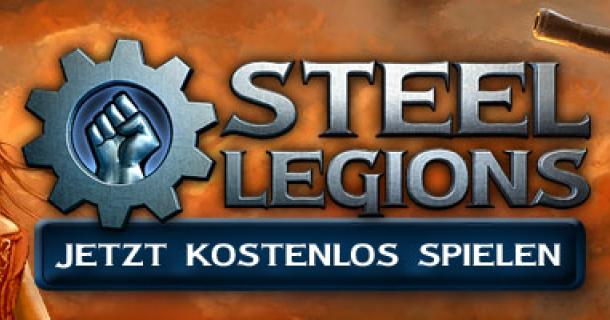 7
from
10
-
5
Reviews
Steel Legions Browsergame
Steel Legions
Game description
In an alternate past, steel, steam, and oil have become the crucial raw materials for the military forces of its time: massive steel colossuses weighing tons, piloted by half a dozen men and women. These machines maintain the balance of power between the four largest empires. But they are greedy for fuel. And they`re scarce.

Four powerful commanders from these rival empires have been dispatched to a newly discovered land to secure raw materials for their side. But raiders are roaming the land, and the enemy is close. It is a dangerous place. The heroic crews of the Battle Colossi of Steel must strike a balance between dominating their rivals and supplying their machines.

Choose your side and face off against players from other empires in exciting, fast-paced missions. Or steal resources from raiders to upgrade, repair and customize your battle colossus. Alternating between dynamic, fast-paced player-versus-player missions and building up your strength over time makes this game a diverse representative of online gaming.

Factions in Steel Legions:

Phoenix Empire
In the desolate mountain ranges of the East, the Phoenix Empire developed a rational approach to life. The math is simple: their costs are rising and new resources must be developed.

Tundran Warriors
This tribe`s respect for its environment is overwhelming. He learned from nature. They take only what is available even if others need it.

Pandora Rebels
The wasteland of Pandora has always been scarce in raw materials. It has never produced a constitutional state. The Pandora Rebels dominate the area only by their massive military presence.

Golden Territories
Fruitful lands quickly made the Golden Territories a rich nation. Its citizens indulge in an expensive, decadent lifestyle. And their leaders are more than willing to maintain this.
Facts
Type

Setting / Genre

Charts Position

Number of players

Project orientation

Development status

Publisher

Rounds length

Time setting

Language

Game effort

Game website

Report error / problem
---