Star Trek Online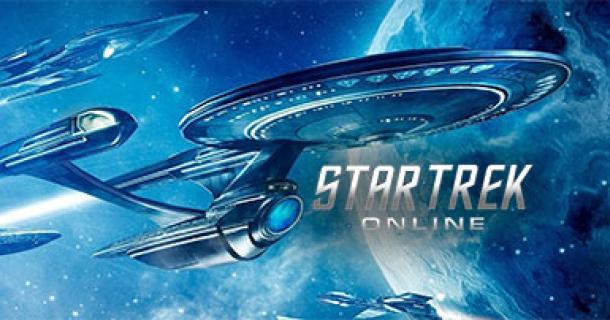 8.9
from
10
-
1
Reviews
Star Trek Online Onlinegame
Star Trek Online
Game description
In this free-to-play MMO from Cryptic Studios, players can take control of their destiny as the captain of a Federation ship. Or they can become a Klingon warlord and expand the kingdom to the galaxy's borders. With our latest expansion, players can restore the Romulan legacy as a member of the Romulan Republic.

Players will have the opportunity to visit famous locations from Star Trek and discover unexplored star systems and unknown life forms. Thanks to the episodes, Star Trek Online's missions always play uniquely and let you experience new stories in which you are the main character.

Dive into the future of the Star Trek universe and experience the 25th century: a time of changing allies and new discoveries.


Adventures in Infinite Space
Explore strange worlds in a vast universe and search for new life and alien civilizations.
Make contact with new races, discover unknown resources, and solve mysteries that will change the future of Star Trek. Star Trek Online is set in the year 2409, well after the last movies. Everything you experience will be based on the popular saga, but will be brand new.
Star Trek Online is the first AAA MMO with space and ground combat simultaneously. Missions will take you and your friends into deep space, to exotic planets, and even inside starships! As captain of your own ship, it's up to you to lead your crew on missions across space. You set the tone no matter where you are.
When you're in space, you call the shots - whether it's in the midst of a heated battle where you're flying in 3-D space and firing a full arsenal of weapons, or during an exploration in the depths of unexplored space. On the ground, you'll command your away team through exciting terrain, interacting with allies and fighting enemies. Each captain commands four officers on the ground, who act at your discretion. Will you lead them safely through all dangers?
Cryptic's Full Personalizations allow you to customize any ship to your liking, from color to build. Your ship will represent your own style in addition to the Star Trek feel. Furthermore, in Star Trek Online everyone can create their own race including background story. Leave something in the Star Trek universe!
Developed by veterans for the players
Star Trek Online was developed by Cryptic Studios, the makers of hits like City of Heroes and City of Villains. It is based on the Cryptic Engine, a foundational technology that allows our developers to focus more on creating an immersive Star Trek game that provides a home for both Trekkis and newcomers to the universe. Immerse yourself in Star Trek Online and go where no one has gone before!
Recommended System Requirements:
Operating System: Windows XP SP2 / Windows Vista / Windows 7 (32 or 64-bit)
CPU: Intel E8400 Core 2 Duo or AMD Athlon X2 5600
Memory: 2GB RAM or more
Graphics Card: NVIDIA GeForce 8800 / ATI Radeon HD 3850
Sound card: DirectX 9.0c compatible sound card
DirectX: Version 9.0c or higher
Hard disk space: 10GB free hard disk space
Internet Connection: Broadband Internet connection required
Facts
Type

Setting / Genre

Charts Position

Number of players

Project orientation

Development status

Publisher

Rounds length

Time setting

Language

Game effort

Game website

Report error / problem