MeineMafia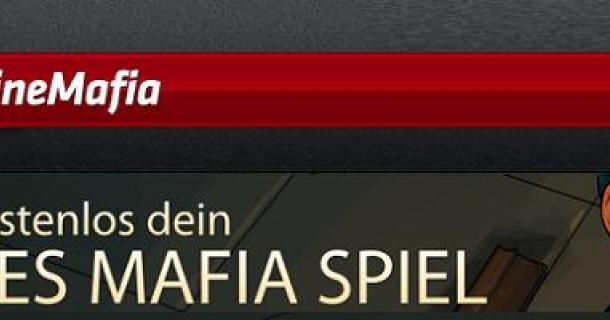 5.18
from
10
-
11
Reviews
MeineMafia Browsergame
MeineMafia
Game description
MyMafia Create your own mafia game on the Internet!
Since the successful launch of MyMafia in the Netherlands, more than 45,000 people have now created their own game. Now it was time for a German version: MyMafia has been launched in Germany. Germany is the first step, and several country versions will follow, according to the founders. From December 1, members will have the opportunity to start their own browser game with a Mafia theme. So administrators can earn money and individualize their game on the side.

Creating your own game is very simple and done within a few seconds. In the beginning, the owner gets a default game, which he can fully customize and change in the administration area. For example, you have the possibility to choose between different layouts and extensions. The simple editor makes it very easy to change the pages of the game within a few seconds. No technical experience is required for all this.

Earn money
MyMafia gives the game owner the opportunity to earn real money. Players can buy so-called credits in the game, with which they can, for example, become VIP, which gives them additional features in the game. For each credit that a player comes, the owner gets a share of the revenue. This can sometimes be hundreds of euros, according to the founders.

Own domain
Your own game can either be reached via myafia.com/game-name, or, in order to stand out from the others, buy your own domain to it, which is connected to the game. So you can reach the game via a .DE, .CH, .AT or .EU domain and the user can not even recognize that the game was created with MyMafia.

The game
The game that is created has a variety of default settings, such as stealing cars, crimes, missions and an extensive casino. You can activate extensions via the website MeineMafia.de, and thus create a completely different game. For example, a slot machine, roulette, horse racing, drug trafficking and new countries. These are just a few examples of the countless

possibilities in the game.
For more information, visit www.meinemafia.de. On the website, visitors can create a game and view all the features that the website offers. Also, you can test a demo version of the finished game.
Facts
Type

Setting / Genre

Charts Position

Number of players

Project orientation

Development status

Publisher

Rounds length

Time setting

Language

Game effort

Game website

Report error / problem