Lady Popular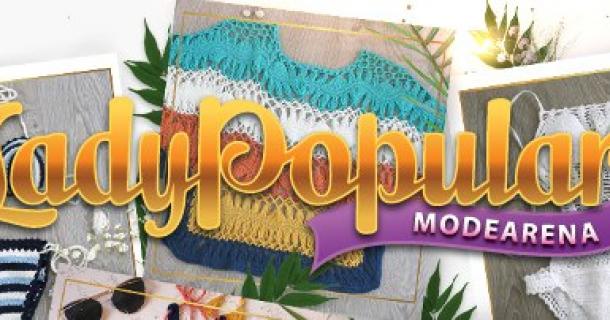 8.57
from
10
-
7
Reviews
Lady Popular Browsergame
Lady Popular
Game description
In Lady Popular you can adorn yourself with the hottest and most expensive dresses and outfits available. Ever worn a dress by Alexander McQueen? No, then let`s go because here you have a huge selection of exclusive stores such as Fashion TV. You can only find this in Lady Popular and play with hundreds of thousands of other ladies, create your own club with your closest friends or join one and get new friends. Show what you can do in the PVP and PVE fashion arena! Here you can prove yourself against supermodels and other players. Millions of ladies are excited about the incredible variety and possibilities you can experience here. Great events, community sweepstakes, new friends, photo sessions of your model, pets and much much more.

LadyPopular is a browser game from the house XS-Software, which is tailored specifically to teenagers from the age of 16 years and meanwhile recorded over thirteen million registrations. As a fashion game, LadyPopular offers every player many exciting options for creating their own personal avatar in an environment teeming with fashion, trends, design and shopping. The browser game clearly pursues the goal of offering its female members, who dominate the game in more than 95, incredible possibilities for diversity within a huge and limitless fashion arena. Thus, players can realize their crazy dreams and perhaps soon start their own career as a supermodel or owner of a stylish fashion store, but also meet new girlfriends and friends, build their own houses and furnish them as desired, master competitions, decorate rooms, as well as with the right nose for fashion soon find the long-awaited dream boy.

Ladypopular - Glamour is everything!


• Over 4 million registered players!
• PVP
• Battel system against supermodels PVE
• Fashion TV Shop, there is only in Lady Popular!
• 2,000,000,000 different styles and certainly for everyone what babei!
• Weekly Events
• Tournaments
• Community Sweepstakes
• Friend and Spouse Option
• Great Events
• Huge Community
• Huge friends list and possible clubs
• All clothing categories
• All makeup
• Countless different hairstyles
• Apartments to decorate
• Pets with their own clothes and accessories
• Exciting career mode
• Many jobs
• In the city much to discover and do
• Many minigames
• Podium with ranking
• Community features such as comments, votes and messages
• Customizable eyes and mouth
• Changeable body shapes
• Role-playing elements thanks to properties such as hunger, thirst, satisfaction, etc.
Facts
Type

Setting / Genre

Charts Position

Number of players

Project orientation

Development status

Publisher

Rounds length

Time setting

Language

Game effort

Game website

Report error / problem
---