Asterix & Friends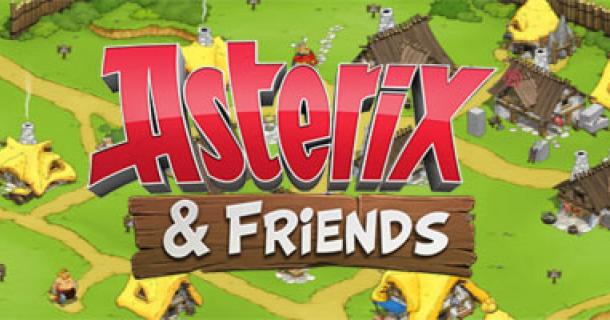 8.8
from
10
-
1
Reviews
Asterix & Friends Cross-Platform
Asterix & Friends
Game description
Build your own Gaulish village and play together with Asterix and his friends! Asterix & Friends is a free-to-play browser game with the famous heroes Asterix and Obelix in Roman-occupied Gaul in 50 BC

You take on the role of a Gaulish warrior who must rebuild his home village destroyed by the Romans and help it flourish again. You will be supported by Asterix, Obelix, previously unknown villagers and your friends: Together you have to stand up to the Romans!


We are in the year 50 BC. All of Gaul is occupied by the Romans. All of Gaul? No! A group of Gallic resistance fighters withstand the Roman conquerors and rebuild the destroyed villages. To do this, various raw materials are earned and processed, wild boar hunted, houses and crafts are built and the Romans of course at every opportunity a stroke through the bill made.

With a variety of raw materials, items and manufactured craft materials succeed in a profound crafting system to further refine and combine won goods. They allow you to construct new buildings as well as interact with the villagers and the adventurous game world.

On his adventures, Asterix, Obelix and the villagers assign you with exciting tasks and missions (quests) or provide assistance in the resistance against the Romans: together they fight against Roman camps and patrols. Of course, each successfully completed adventure is celebrated with a boisterous party and plenty of roast boar.
The focus of the game is, among other things, the cooperation with other players. On the overview map you can find new friends or add existing ones.

Features:
Build your own Gaulish village in the world of Asterix and Obelix
Collect raw materials and items and process them in an extensive crafting system further
Improve and decorate buildings (upgrade system)
Find friends and play together (Friendsmap)
Receive orders and exciting missions from Asterix, Obelix and the villagers
Hunt wild boars and go fishing
Beat up Romans and recapture occupied territory
.
Facts
Type

Setting / Genre

Charts Position

Number of players

Project orientation

Development status

Publisher

Rounds length

Time setting

Language

Game effort

Game website

Download App

Report error / problem